New York, NY (PRWEB) August 26, 2014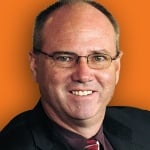 Entering its fourth year, the Operating Partners Forum has become the pre-eminent peer-to-peer event for professionals in private equity firms who are focused on value creation at the portfolio company level, namely the operating partners.
The event provides the opportunity for operational partners to expand their knowledge and expertise of not only how to create value at a portfolio company, but what's occurring in the larger private equity realm, how technology is changing the way business is conducted, new trends in the global market place and how they impact portfolio companies and the information operating partners need to make an impact on their portfolio company's bottom line.
Art Saxby, CEO and Founder of Chief Outsiders, is a sponsor of the event and will be a panelist at the workshop "Sharing Costs to Optimize EBITDA," where he will discuss:
Outsourcing and long-term value
How to evaluate outsourcing options
Finding the "sweet spot" between in-house and outsourced capabilities
"As the operating partner role in private equity firms is evolving, becoming more central and valuations are increasing, expanding the knowledge and expertise of operational partners is vital," said Saxby.
Saxby started his career in corporate finance with a BS and MBA in finance and various financial analysis and planning roles at LTV Aerospace and Defense and Frito-Lay. He learned his trade in marketing in brand and project management at Frito-Lay, Kellogg's, Coca-Cola and Compaq/HP, before getting involved in troubled company turn-around with the Lehman Brother controlled Imperial Sugar and Madison Dearborn Partners controlled Hines Horticulture. He started Chief Outsiders in 2009.
About Chief Outsiders
Recently listed by Inc Magazine as one of the 600 fastest growing privately held companies in the US and recognized for the Houston Business Journal's Fast 100, Chief Outsiders, LLC is an "Executives-as-a-Service" firm helping grow mid-sized companies from coast to coast with part-time, or fractional, Chief Marketing Officers. Chief Outsiders is unique among strategic marketing and management consulting firms, by working as part of the portfolio company leadership team on a fractional or as-needed basis to not only help develop market based growth plans, but to be responsible for implementing the plans within the company. Unlike most consulting firms, Chief Outsiders believes delivering a world-class marketing strategy on its own creates very little value. The real value is created by helping the organization implement the growth vision.
Everyone at Chief Outsiders has held the position of VP of Marketing or higher at one or more operating companies. With 30+ CMOs across the country, we can put exactly the right skill set on the leadership team of any portfolio company for a fraction of the cost of a full time executive.
Chief Outsiders has been a premier source for businesses seeking marketing expertise, execution and leadership including Riverside Company portfolio companies OnCourse Learning, YourMembership.com and IDoc, Source Capital portfolio companies such as Abutec, and Merrill Lynch Special Situations Group portfolio companies such as EarthColor.