Houston, TX (PRWEB) September 5, 2014
Chief Outsiders, LLC, the nation's leading strategic marketing firm comprised solely of C-level marketing executives has achieved a 3-year growth rate of 863%, giving it recognition as the 560th fastest growing privately held company in the America by Inc. Magazine in their 33rd annual list of companies-the Inc. 5000.
Focused on addressing the growth challenges of mid-sized companies, Chief Outsiders offers a range of fractional CMO services that range from coaching to part-time or interim executive roles, to strategic. Since their inception in 2008 in Houston, Texas, the company has expanded nationally, adding new regions, diversified service offerings and a larger team. They are continuing to press the gas pedal on driving more business by serving an expanding number of clients from sectors including technology, industrial and financial services, oil and gas, consumer goods and much more.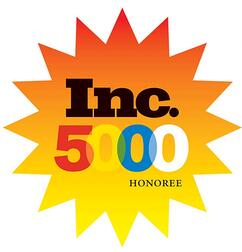 "We have all heard companies say 'it is all about our people.' But in our case, it really is. Working together as a tribe of Chief Marketing Officers, we can bring in great assignments that allow us to do what we love, make big things happen for midsize companies that we couldn't do and they couldn't do elsewhere," said Art Saxby, founder and CEO of Chief Outsiders. "We do this by working together as a "tribe." We're continuously learning through each other, by taking our assignments back to the tribe, sharing what we're doing, inviting each other into discussion and projects and utilizing each others strengths. Each CMO has actively helped build a culture and company that we can enjoy being a part of."
The annual Inc. 5000 event honoring all the companies on the list will be held from October 15 through 17, 2014 in Phoenix.
Speakers include some of the greatest entrepreneurs of this and past generations, such as Michael Dell, Martha Stewart, host of the CNBC show "The Profit" Marcus Lemonis, Container Store Founder and CEO Kip Tindell, and Chobani Founder and CEO Hamdi Ulukaya.
The Inc. 5000 award is ranked according to percentage revenue growth when comparing 2010 to 2013. To qualify, companies must have been founded and generating revenue by March 31, 2010. They had to be U.S.-based, privately held, for profit, and independent--not subsidiaries or divisions of other companies. The minimum revenue required for 2010 is $100,000; the minimum for 2013 is $2 million.
About Chief Outsiders
Recently listed by Inc Magazine as one of the 600 fastest growing privately held companies in the US and recognized for the Houston Business Journal's Fast 100, Chief Outsiders, LLC is an "Executives-as-a-Service" firm helping grow mid-sized companies from coast to coast with part-time, or fractional, Chief Marketing Officers. Chief Outsiders is unique among strategic marketing and management consulting firms, by working as part of the portfolio company leadership team on a fractional or as-needed basis to not only help develop market based growth plans, but to be responsible for implementing the plans within the company. Unlike most consulting firms, Chief Outsiders believes delivering a world-class marketing strategy on its own creates very little value. The real value is created by helping the organization implement the growth vision.
Everyone at Chief Outsiders has held the position of VP of Marketing or higher at one or more operating companies. With 30+ CMOs across the country, we can put exactly the right skill set on the leadership team of any portfolio company for a fraction of the cost of a full time executive.
Chief Outsiders has been a premier source for businesses seeking marketing expertise, execution and leadership including Riverside Company portfolio companies OnCourse Learning, YourMembership.com and IDoc, Source Capital portfolio companies such as Abutec, and Merrill Lynch Special Situations Group portfolio companies such as EarthColor.
---
Media Contact:
Sterling Wilkinson
817.771.2997