By Suzanne Edwards, Houston Business Journal, September 8, 2014, 3:52PM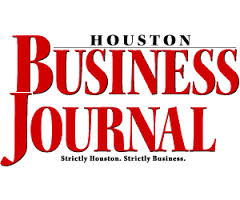 Houston-based Chief Outsiders, a consultancy that offers placement of chief marketing officers on a contractual basis to help companies get their marketing heads in gear, is launching its largest nationwide expansion effort since it opened in 2009.
CEO Art Saxby said the company is scouting out places to set up offices in Los Angeles, Milwaukee and Chicago, recruiting Atlanta-based marketing officers and expanding its workforce from 32 to 42 by the end of the year.
"We're at the point now where we need to be scaling. A lot of the things that we were able to do one market at a time we have now have to turn into a process," said Saxby.
It's that kind of growth that has led Chief Outsiders to become one of Houston Business Journal's Fast 100 finalists.
Saxby said that the model of getting what is essentially a temp into the C-suite for 6-12 months has typically been relegated to CFO roles, but Chief Outsiders is somewhat unique in applying the model to the marketing roles.
Saxby said his Houston clients have embraced the importance of marketing capital more so than in the past.
"We're seeing it increase more and more because there is so much opportunity. In Houston, any company that's flat or looking at single-digit growth needs to be looking around saying, 'What am I missing?'" said Saxby.
For the next week, HBJ will introduce you to the Houston area's 100 fastest-growing private companies based on revenue growth from 2011 to 2013 — culminating in our Houston Fast 100 Awards. Our blogs will present the companies in random order, and the rankings and revenue growth for each company will be revealed at our event on Sept. 11 at the Hilton Americas Hotel.
The rankings will also be listed in a special section of the Houston Business Journal's Sept. 12 weekly edition. Click here to subscribe.
Click here to see all the Fast 100 finalists in alphabetical order.
Suzanne Edwards covers money and law for the Houston Business Journal.
Email | Twitter