How can you get the founder and family of the company that you just acquired to change their way of thinking? Your private equity firm has just bought this great little company with the plan to turn it into this great big company. You can do that because you and your firm can bring assets to bare that you know will drive this company like it has never been driven before. The only problem is that people driving the bus have never driven like that.
Sound familiar? Mid-Market PE firms are often buying from a Founder/Family. This person and their leadership team started something from nothing and built something so good that you just paid millions of dollars to buy it. Your investment thesis is based on taking the company from Here to There. But you are finding that the company management team really kind of likes Here. Here is good and Here is proven successful. How can you get them moving towards There?
At the 2016 PEI Operating Partners Forum in New York, Ron Sansom, Global Executive Operating Partner for The Riverside Company, addressed this specific situation in a panel discussion on Operating Partner-CEO Dynamics. I recently had a chance to speak further with Ron about this topic. Ron's statement at the PEI event was "To move the CEO along, show them what success looks like, versus telling them they need to improve."
Interview with Ron Sansom, Global Executive Operating Partner for The Riverside Company
Ron oversees a group of 40 Operating Professionals who work on the 80 companies currently owned by The Riverside Company. He started doing Operating Partner type work at Riverside in 2005, before anyone had coined the term Operating Partner, when he was co-fund manager of their Micro-Cap fund. Speaking to Ron, you can hear the respect that he has for these founder/families and their management teams.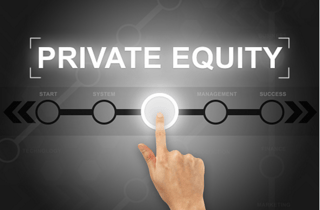 "These people have been hunkered down running their company. They have not had the opportunity to see a truly leaned out factory turning 20 times inventory a year. Or seeing how talent can really reshape your company." Rather than telling them that they should … or that you know how they can … Ron has found the most success by actually helping them see success for themselves. "If you have company with a working capital problem, take them physically to see a company that's just outstanding at working capital."
Read our Private Equity Case Study
We have seen this ourselves. Riverside brought one of our CMOs into a portfolio company that they had just closed. The stated purpose was to help Riverside fully understand the Value Creation Plan and marketing plan to get there. The Operating Partner was clear with the CEO that they were not bringing us in to replace his VP of Marketing who had been with him since the start. Yet after two months, the CEO told the Operating Partner that, "If this is what a VP of Marketing is supposed to be doing, I need a new one." Much better for the CEO to observe the kind of resources available and ask the Operating Partner to help him move forward, than telling the CEO that their leadership team or long time buddy does not stack up.