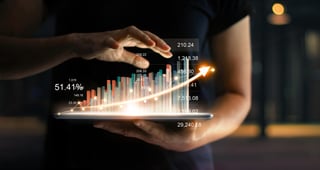 Jul 12, 2019 10:27:28 AM |
Operating partners of private equity (PE) firms can do so much to create value at a portfolio company, provided they're free to focus on what they do best. Peter Hlavin, VP of Business Development at Chief Outsiders, explains how fractional Chief Marketing Officers (CMOs) can collaborate with operating partners to build growth engines and drive exponential revenue growth.
The heyday of the C-suite and PE-suite jack-of-all-trades is over (if there ever was one). The most substantial opportunities to improve portfolio companies require sector and discipline expertise now. Twenty years ago, cleaning up the balance sheet and addressing some supply chain snafus might have delivered a healthy IRR, but today's high asset prices require more than boilerplate reforms.