Recent Posts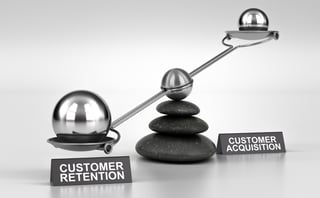 Fri, Sep 13, 2019 |
Part 2 of 3: Developing a Retention Marketing Program
As we learned in my previous post, retention marketing encompasses the activities associated with retaining customers or increasing customer value through re-purchasing and up-selling products and services. It's anywhere from five to 25 times less expensive than acquisition marketing—and done well can reduce the expense pressure of acquisition marketing to grow your business.
Retention marketing should be a part of any business growth strategy.
Retention marketing involves communicating with your customers in a way that helps you nurture and keep them. This should be an ongoing priority for the business with buy-in from the top throughout the entire organization. After all, you've all worked hard and spent a lot of money to acquire those customers.