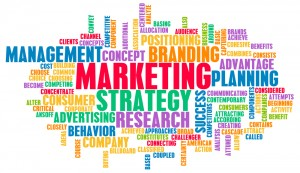 Greensboro N.C.'s Center For Creative Leadership (CCL) was a pioneer in understanding what makes a leader, and in applying this research through executive education. Since their founding in1970, almost 500,000 global leaders have completed a CCL leadership program. As in all industries, success brings both innovation and imitation from existing and new competition.
In 2007, CEO John Ryan joined CCL, and shortly afterwards hired Portia Mount to lead the transition to a customer and market-focused culture. Portia is currently Senior Vice President, Global Marketing and Chief of Staff at CCL.
Portia shared some of her experiences with my Strategic Management MBA class at UNCG's Bryan School. In highlighting the benefits of creating a customer facing culture, Portia provided some leadership and marketing strategy lessons that we can all apply to help our businesses grow.
Here are 6 questions that Portia raised regarding marketing strategy and implementation:
1. What is our competitive advantage? Facing a crowded marketplace, it was critical that CCL identified the areas that they could provide better leadership development than their competition.
Facing competitors ranging from universities like Duke and INSEAD to professional services firms like Heidrick & Struggles, Korn Ferry and Deloitte to dedicated leadership development firms, it was important to understand where CCL was a leader, where they needed to improve, and where they were not likely to succeed.
Do you have clarity on where you have the best chance of winning?
2. Are we positioning our offerings as products or solutions? In CCL's case, they had achieved their growth by providing products that companies could use to address the needs of an individual to develop as a leader.
Based upon her teams' customer research, Portia and team have transitioned the commercial messaging to address the clients' pain point, which is the effective development of a leadership culture and pipeline. This solution involves a broader look at an organizations structure and goals, and increases the odds that program participants will be more successful in implementing their learning's upon return to the reality of the work place.
Do you customers see you as a vendor offering single point solutions, or as a partner helping to improve their business results?
3. Are we playing in growth markets? When the market reacted to the economic shocks of 2008, corporate training was an easy target for cutbacks.
Having begun to focus market development efforts on China, India, and other markets with expanding economies and leadership development needs, CCL was able to offset some of the contraction in their traditional home market. As the North American market has rebounded, CCL has benefitted from a strong position in a number of markets.
Are your sales overly concentrated on one industry or geography or are your risks spread across several user and geographic markets?
4. Do we have the right people on the bus? CCL's traditional approach to marketing had been tactical, focused on providing support materials to the sales team.
In transitioning and developing her team to a strategic marketing group, Portia needed to map out the skills needed to support the broader marketing vision and ensure new hires were aligned with both the organizational culture and had the required skills.
With the right people and the right skills in place, Portia has been able to turn her focus to ensuring her team continues to develop their skills to achieve their personal goals.
Have you done an honest assessment of the strategic and tactical skills your team has and the skills your business needs for success in the coming years?
5. What's it all about – the people or the organization? There is a danger in a service-based business that the sales rep, consultant or advisor becomes viewed by the client as your product.
If this person or team walks out, how vulnerable is your position? By shifting the focus of your execution to the benefits the entire organization provides, your clients gain an understanding of all that your firm offers and an appreciation that the value delivered is not the result of one Superwoman.
Do your customers view your company as embodied in one person, or as a deep organization with skills that add value to their business in many ways?
6. What is the client experience? By developing an understanding of a 'year in the life' of their clients, the CCL team were able to: identify opportunities to ensure that their clients were able to interact with their product easily before attending a course, take courses in new ways that leverage both new technology and shifting work patterns, and, most importantly, provide support upon return to the workplace.
How can you shift your teams thinking, and your product experience, to capture all steps of the customers' experience?
Have you asked these questions in your boardroom? Are you happy that the answers reflect a deep understanding of where you stand, where your customers are going, and if you will beat your competition to that place?