Though I'm sure you know this one, the fact remains it is the first and most important step in any marketing venture.
Who are these people? What's their position in the buying cycle? What will they use the site for?
A clear, well defined profile will determine the most effective function, structure, voice, and design of your site.
(2) Speak their language: Powerful language and strategic structure break the language barrier
Engage with prospects and encourage them to take action through language that resonates with their pain points. Powerful language that indicates you understand key problems and have the solution will hook users and make them want to learn more (and research shows you have just a few seconds to make this happen).
One important, but all too forgotten, concept to remember is adopting a 'client-in' point-of-view.
Client-in vs. Consultant out
Adopting a 'client-in' voice is really about giving content a 180. Instead of presenting content from your perspective, tune the content to the reader's perspective. By identifying your audience's pain points, they will understand they have found someone who truly understands and can solve their problem.
(3) Guide the way: Structure and hierarchy lead users to the right place
Effective site organization has the power to guide the prospect to information pertinent to them in just a few clicks. Create stepping stones through strategic navigation, calls to action and page organization that guides the eye to key pieces of information.
Site wide, the navigation, sub pages and calls to action should deliver an 'information-scent' that signals what lies ahead to your audience. At a glance, navigation, headlines and calls to action should answer two questions:
Where am I now?
Where do I go next?
On the page, headings, subheadings, lists and short paragraphs make important content easy to scan and digest. Scannable web pages help people find what they want and reach their end goal faster. View a demo.
Better usability leads to better relationships
Usability is about making the journey easier for the user. When things are easier to navigate, easier to understand, and easier to manage, *tasks are easier to accomplish*.
You want to make things easier for your clients. Tailoring site language, structure, and other features to your audience's needs makes things easier, establishing a positive relationship with clients as soon as you get in the door.
About the author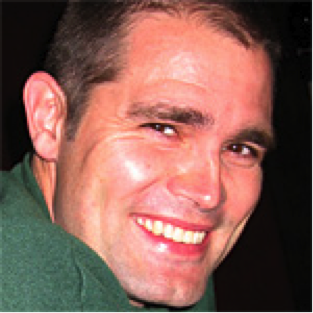 Hendrik-Jan is the owner, creative director, usability expert, and lead generation specialist of Bright Orange Thread. He and the Bright Orange Thread team apply their web usability, design, and SEO expertise to deliver intelligently designed websites that create the best and most productive user experience possible.
Visit Bright Orange Thread's blog to discover more content marketing, usability, and online marketing insights.