In 1997, Paul McCartney said, "If anyone was a Fifth Beatle, it was Brian." In my own reflection, manager Brian Epstein could also be called The Beatles CMO. Discovering the band in November 1961 in Liverpool after their many years in Hamburg, Germany playing mainly American rock songs, wearing their jeans and leather, Brian practically turned a miracle with his vision for their potential. Even after being rejected by virtually every record label of the day, Epstein found a way, earned more than any manager of his day (up to 25% of earnings after expenses) and helped build a legacy that seems to be without end.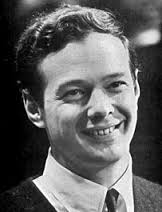 Foundation in Knowing the Market
Brian Epstein ran a record store as part of his family's business. He had the benefit of years of understanding the tastes of the buying public. From this purview, he watched fads ebb and flow.He also had plenty of opportunities to see bands live. He was so successful in his role as at NEMS music store, that when he finally met the Fab Four after a performance at The Cavern, it was Brian who held the most prominence. Reflecting on this meeting with The Beatles, Brian said, "I was immediately struck by their music, their beat, and their sense of humor on stage – and, even afterwards, when I met them, I was struck again by their personal charm. And it was there that, really, it all started."
Building The Beatles Brand, I Mean Band
Most of us view the Beatles as the charming, clean-cut darlings of their era, especially when compared to the Rolling Stones. When in actuality it was The Beatles who were high school dropouts from lower class families, the Stones from the middle class. Mick Jagger even studied at the London School of Economics.
Only after signing with Mr. Epstein did The Beatles begin to clean up their appearance in clothing and how they behaved on stage. While their namesake haircuts and low-cut Beatle Boots were hand picked by the band during a trip to Paris, it was Brian who insisted on the transformation and packaged their look and on-stage behavior including their signature bow after a performance.
Polishing the Product, Engineering Distinction
Many Beatle followers recall a different drummer in the band before Ringo. It's true. Pete Best, while very popular with Hamburg and Liverpool fans was not deemed "tight" in the studio, and as a result considered a liability for their future success. It was Brian's job to remove Mr. Best and move forward with Richard Starkey, an older, and more established and experienced drummer.
Mr. Epstein grew frustrated by repeated rejection from record companies. This eventually led him to an unlikely A&R manager for one of EMI's minor labels, George Martin. Both George and EMI's Parlophone label had very little experience with pop and rock groups. Now, it's clear to see how signing on George Martin brought a broader musical perspective, resulting in a depth and dimension to The Beatles music that eventually left competitive bands in the dust.
Innovation in Promotion, Local Appeal
Epstein's magic combined Lennon and McCartney's brilliant song writing, Martin's production inventiveness, with his own promotional genius. He knew the central appeal of The Beatles was each band member's distinct personality. And how this combined into a charm that brought their fans to screams and tears.
One way Epstein brought this to life was by commissioning full-length movies of the lads. "Hard Day's Night" while weak in plot, allowed us inside the group's quasi-true world of touring. "Help" took an even wilder fantastical view of how fans expected their idols lived…while trying to save Ringo from being sacrificed by eastern cult. And let's not forget The Beatles cartoon program that ran for 3 years on American televisions.
In the height of their success during the mid-60's, radio was clearly central to rolling out a new record. Designed to bridge any gap between listeners and the boys, local DJ's were provided questions to pre-recorded answers by the group. When played on air, it gave the impression the band had a personal relationship with the show host, bringing John, Paul, George and Ringo into every hometown across the U.S.
Meeting Demand, New Media and Self Destruction
How did Epstein satisfy the demand to see the Beatles live? There were no theaters large enough, so enter the era of Stadium Concerts. Clearly, ahead of the audio technology to deliver a quality listening experience, the shows that stretched from Shea Stadium to Candlestick Park, brought The Beatles live to the largest audiences of the age.
Once their music arrangements became too complicated to reproduce live, The Beatles would publish new material by releasing a short film (music video) on a national variety show such as The Smothers Brothers. This became the default launch strategy for the band after Brian Epstein's drug-related death in August 1967. Note that Brian's death may have served as a wake-up call to a band who was not immune to drug use.
Brian's legacy as The Beatles CMO also includes several major SNAFUs. One of these goofs was the weak structuring of publishing rights. To this day, Paul McCartney has to pay to perform songs he wrote. Another area of lost opportunity was in merchandising. Brian completely fumbled The Beatles opportunities to capture their fair share licensing their name and likeness on items such as the bobbing Beatles dolls.
Executive Team in Harmony
History shows us that The Beatles were successful because a set of magical people came together with perfect timing and in perfect harmony to form The Beatles Executive Team. One can't imagine The Beatles without all four of its band members. Nor can anyone in the music industry imagine The Beatles' success without the expertise and vision of George Martin in the studio, and Brian Epstein in the marketplace.