This week I attended a leadership event sponsored by the Greater Houston Partnership. One of the panelists was Dr. Ed Young, the Senior Pastor of Second Baptist Church in Houston. In addition to being a strong man of faith, Dr Young is also a very strong leader as evidenced by the growth of Second Baptist from 300 members to approximately 60,000.
Of the many fine things said by the panel of distinguished leaders, one of Dr. Young's statements struck me as particularly true. He said "Every leader needs someone who is constantly looking out the window."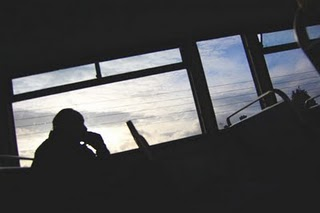 This is certainly true in mid-size companies today. Owners, presidents and CEOs by necessity must spend most of their time working in the business (as opposed to working on the business). If the company is not running well today, the future doesn't matter. The leader of mid-size company often by necessity has to keep their hands in the business in order to monitor and manage. In addition to running the business, they also need to manage the people in the business. And we all know what Jim Collins said about having the right people on the bus, and getting them in the right seats.
But if the CEO becomes almost totally consumed with looking inside the bus, how will the bus every move beyond where it is today? In order to really move the bus forward, beyond where it is today, you need to have someone who is constantly looking out at the market. Looking at customers and competitors...Looking for opportunities beyond today.
The job of bringing market perspective and potential future directions into management team discussions is the job of marketing. It is the "Big M" of marketing.
As the leader of the company, the person charged with making the needle move and growing the company, who do you have looking out your window for you?
- Art Saxby, Principal CMO, Founder