We engaged in a healthy dialogue yesterday morning at the November Chief Outsider's CEO roundtable. Our goal is to offer a forum to discuss challenging issues. We take great care to avoid selling or promoting services. Yesterday both CEOs and CFOs engaged in a healthy dialogue. You may find their insights interesting. As we approach the finish line for 2011, we are hearing CEOs and CFOs express these concerns: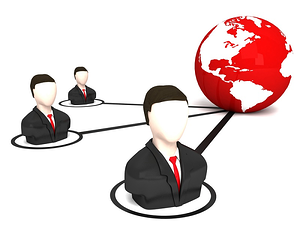 1. Slowing or non-existent growth
2. Need for more premium prospects in a dramatically changed domestic and global marketplace
3. People management issues: internal (exes, board, employees) and external (clients/prospects)
4. Need for realistic game-changing strategies going forward
The following reflects the areas raised at the roundtable regarding 2012. Please let me know if you have an interest in attending a breakfast roundtable in the future.
CEO Vision:
Strategic planning is not easy to do as most mid-market companies are very much operating environments. Key challenge is for CEOs to work on the business, not in the business.
Strategic planning needs to happen away from the office and the day-to-day environment.
If you are the CEO, it is always your job to drive the plan and do so constantly. Set a tickler to remind yourself every 90 days to address the plan.
The strategic plans among competitors are probably very similar. What differs is in the actual execution.
External stake holders:
Integrate the input of internal stake holders, from the highest to the lowest level employees, with the input of external stakeholders, the most profitable customers.
Profitable customers can be those who: (1) pay bills on time, (2) buy on value, not just on price, (3) stay with you over time, (4) don't over burden the service team consistently, (5) refer you to more business.
If a product is commoditized, differentiate by service.
Create an entire experience around the product or service for the customer.
Be close to customers. One CEO has locations inside his VIP customer buildings.
Internal stake holders:
The CEO of a manufacturing company offered that his most important employee is his truck driver, the access point to his customers. He creates an environment where the truck drivers have passion and great concern for the customers. This CEO leads by inspiration, not intimidation.
If you have a problem with an employee, blame yourself first. Did you set expectations? Did you communicate effectively? Did you get them mentored or trained? Did you listen?
Take the CEO vision and strategy down to 4, 5, 6th level employees, not just at the top. Think from the bottom up when it comes to strategy, not just the top down. When it comes to employee retention strategies, start from the lowest employee up.
Reward and award the lowest employees as well as the top. The most profound ideas and improvements can come from the most unlikely sources. Make it safe for people to offer their input.