You have just parked the car and are on the way to pick up your dry cleaning or buy some cough drops at the neighborhood pharmacy. Suddenly, your cell phone lights up, asking if you would like a discount coupon to buy a pizza at the shop on the corner? You stare at the phone, in dismay, wondering how the pizza shop knew you were there and knew you were hungry?? Doesn't it realize that you are trying to eat healthily? How does this work?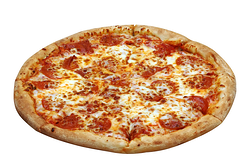 This is "Mobile Marketing"
You have been downloading apps on your cell phone. For example, apps like "Google Maps" or "Angry Birds" or "Yahoo". Marketers are buying "location based" impressions from these companies so as you get within 100 feet or 2 blocks or 1 mile of the pizza shop (depending on what "geo fence" was bought) the coupon offer is generated to your phone.
Amazing, right? Intrusive, maybe? Annoying, sometimes.
Creative? Successful?
All of the above! This is where marketing is today. And this is only one of the ways it works. I attended a workshop conducted recently by a mobile marketing guru, Candice McFarlane, Director of Client Services at Ping Mobile. She shared this example as well as others, including one where you are in Las Vegas: You're searching for a hotel to stay that night. Suddenly, on your phone, you get an offer for a 15% discount at a local hotel. They knew you were searching and reached out to you.
Is this type of marketing applicable to your business? Maybe, maybe not. But it's important to stay abreast of the latest techniques so that when it's time to devise your marketing strategy, you know potential new tactics, and when they will lead to success and when they won't.
Let me know what you think. Are emerging mobile marketing ideas interesting to your business? Leave a comment below: