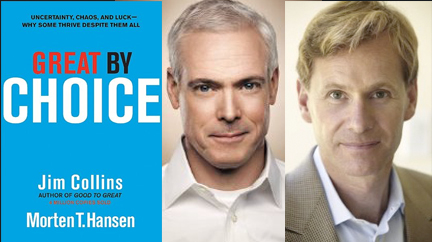 As business leaders, we're seduced into believing that innovation is the key to competitive advantage. How could anyone argue that an industry-changing product wouldn't be a company's ticket to leadership and success? Well, Jim Collins and Morten Hansen make a compelling and empirically-grounded counter argument in "Great By Choice". Their 10X companies (those with substantially greater long term performance) are actually less innovative than their more innovative but less successful counterparts. Ultimately, it's the company that "innovates" incrementally that is better prepared (and productively paranoid) that wins the day.
The Cambridge Group has written fairly extensively on innovation. In their book "How Companies Win" Kash and Calhoun start with a compelling definition: "Innovation is finding unsatisfied profitable demand, then fulfilling it." They go on to describe dimensions of Total Innovation:
Invention
New Product Innovation
Product Enhancement Innovation
Commercial (non-product) Innovation
Operational Innovation
Business Model Innovation
Clearly, by expanding the definition of innovation, The Cambridge Group and Jim Collins appear to be more in alignment. Chief Outsiders believes that innovation within the Demand Chain is a key opportunity for businesses of all sizes and industries. Innovative marketing strategies that are informed by market intelligence and ecosystem insights result in effective planning that yields efficient go-to-market activities which can be fully accountable. In each phase, execution is king.
Collins' overarching point is that the creativity of innovation without the discipline to execute is a formula for failure. The core strategy that 10X companies take to assure success of creative innovations is what Collins refers to as "bullets before cannonballs" – meaning, they test ideas with small investments before making the big bets.
CEOs of mid-market companies, especially those who are operations-oriented, understand this and lead this way perhaps more than larger companies. It's comforting if not motivating to know that emphasis on execution over creative innovation (or that the two go together) is the key to sustainable success.
Have you read "Great By Choice" yet? What do you think?