Are you asking the right questions?
I would love to go back to the good old days when I picked up the phone to make a cold call or I got into my car and drove to a business that I just knew would benefit from what I can do for them. But in today's fast moving society that demands instant gratification, your web site has quickly evolved into the preferred and most convenient method of fulfilling your customer's needs. So what are you doing to make sure you are helping your customers find you, buy from you, and recommend you to their colleagues?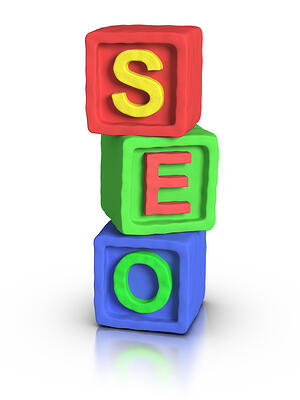 Now that your SEO is working, can you scale back the expense?
Just because your web site investment is starting to achieve desired results doesn't mean you can dial back the effort. It's not okay to scale back once you're there at the top of page 1 on a Google search; instead you need to keep it going to maintain it. It is clear that search engine optimization results can diminish very quickly, especially if the SEO effort is scaled back. Your SEO strategy needs to be reviewed constantly to make certain it incorporates the latest techniques (which are constantly evolving). SEO is a moving target and CEOs that are excited today about their investment in SEO will be disappointed tomorrow if SEO investment is cut back.
Ad Age Digital's Yaron Galai published (August 9, 2012) an article on the impact of Google Panda vs Google Peguin. Galal writes that with the new Google Penguin quality content is again king. CEOs need someone on their team that understands the importance of quality content on SEO. "Quality Content is King." Who is in charge of your content and are they staying current?" See link to article
To maintain your SEO position you will have to create and evaluate metrics associated with your SEO campaign to ensure that you are on the right track. The most important metrics to measure are the things that impact revenue. CEOs need to force this thought process in their organization. When your team spends a buck on SEO or web site improvements they need to make at least a buck in profit just to break even. Force the team to create metrics that are meaningful.
What are your metrics telling you?
Meaningful metrics are a lot more than number of visits, bounces, page views and time on site. If you have great analytics, and don't see increase in leads or request for information or more orders, who cares? Meaningful metrics need to measure impact on things that impact revenue. If your web site is not impacting growth, then what is it doing and what do you need to be doing to get it to impact revenue growth?
Perhaps your call to action is not in the right spot on your web site, or your web page is just too busy and difficult for your customers to navigate or your prices are too high. Analytics alone can't tell you why your big investment in your new web site is not having the revenue impact you envisioned. If your visits are up, your page views are up, your visitors are spending more time on your site, you see an increase in return visits and the revenue metrics are not improving, then perhaps there is an architecture problem or the value proposition message on your web site is not compelling. Why are analytics great, but sales are not?
Is your website providing your customers with a call to action and a clear understanding of your value proposition to compel them to action? Your customers need to quickly recognize the perceived value you deliver. The value could be as simple as a very quick and easy buying experience and a rapid and meaningful information gathering experience. Do Amazon shoppers keep going back to Amazon because Amazon has made it a very quick and easy experience, or because the prices are competitive? Or both?
Are you getting an objective and routine review of your web site analytics?
Require at least a monthly review. Add this review to your management meeting agenda and assign someone on your staff to be responsible for reporting and interpreting the review to the management committee.
Is someone on your team responsible for keyword management?
Make believe you are a customer and looking for one of your products. Search for the product and see if your company is close to the top of page one. If not, your site needs help. Content that includes key words used in searches needs to be updated on a scheduled, routine basis. Who is taking charge of this for you? Is your team calling or emailing your customers that have ordered or requested information online and asking them what keyword phrase brought them to your site?
What is your SEO strategy/Social media strategy/Staying current strategy?
Unfortunately, SEO is a moving target and some predict that the current rules will be very different in the next couple of years. So make sure someone on your team is keeping track of the changes. There are many online tips and articles that you and your team should spend some time researching. If you don't have the time, consider bringing in a reliable expert that really likes to do this. Your team needs to keep track of these SEO updates and stay ahead of the curve. Social Media is a very important component of your e-commerce initiatives. Don't just dismiss Facebook, Linkedin, Twitter and Pinterest without understanding why and how these and other evolving social media activities are helping companies grow. Make changes quickly, but don't lose track of metrics that matter.
Are you auditing your SEO?
If you are wondering despite having an amazing site, why you're unable to get more sales leads, orders or request for quotations, etc., maybe it's time to conduct an SEO audit. There may be some site errors that are driving visitors away and preventing them from taking action. SEO audit reports will help identify if there are technical fixes that need to be implemented. Many free audits are designed by web hosting providers to get you to buy their services. Consider an independent paid SEO audit which can provide an unbiased audit of your website and recommend improvements that are not reliant on a hosting companies product offering. This is something you can do quickly and inexpensively.
Are you steering clear of marketing agencies, web hosting services and SEO consultants that immediately want to revamp your web site before understanding your value proposition and why customers buy from you?
Make sure the "web expert" understands your business model from an operations standpoint and a customer needs standpoint. Make sure you have a clearly defined and insight-tested strategy and how and why you want the web site to support this strategy. Consider a less expensive micro-site initiative and test the impact before investing big bucks and a complete makeover or major upgrades to your existing site.