Our guest blogger Mike Bowlan is principal, director of marketing at Brown Smith Wallace. When you think about how modern day CPA and other professional service firms are "going to market", it's much like the takeover of music by digital recording. Many think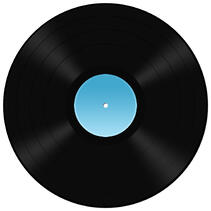 digital marketing is THE way, the new Mecca (Records). There's no question that you can put out a pound of productive marketing sound with digital marketing. But, as many very talented musicians have cautioned, don't forget the value of analog. Traditional marketing still has its place, particularly the often, overlooked basics.
Digital Marketing Is Transforming Firms Marketing
Firms have ramped up their inbound marketing, taken deep dives into social media marketing, optimized their websites to the hilt, and scrubbed their CRM systems to as squeakily clean a point as they can get. Digital marketing has definitely gone to the top of the charts.
All these tools help a professional services firm improve its marketing. They provide ways to more fully leverage intellectual capital and professional networking. The more digital marketing is leveraged, the better the chances are for success. And, the more accounting and other firms are pushed into these areas by the marketplace and their marketers, the more likely they are to thrive and survive.
Success In St. Louis
Certainly, I've been pushing my firm to get into digital marketing since I came to St. Louis five years ago. When I arrived, we were doing a lot of print ads, a lot of mundane administrative and party planning types of support for events and not a whole lot of digital. We didn't have a strategic plan. Since then, we've cut way down on our ads, and have redirected those funds and efforts to our much more cost effective online marketing, social media, SEO, video and CRM efforts. While doing so we've reduced the budget from 4 to 3% of revenue but we've got much more muscle in it so that as our results increase and the economy improves, we will be able to increase our spend supported by our improved ROI.
We've made huge progress. By the end of the month, we will have a site whose technology finally matches the robust content we've been stocking it with in recent years. We've entered the social media age with a bit of a bang through Kyle's CPA Video Blog, a humorous, atypical approach to accounting and tax news. The latest edition tackles Health Care Reform and can be seen here. Our CRM system has recently been truly revolutionized through some cool tools, like eGrabber, and we've finally assembled most of our clients and prospects emails into the system.
I am pleased to say that it's working. Last year, we were recognized as the second fastest growing firm nationally in our revenue category by INSIDE Public Accounting. Through the first half of 2012, we've grown over 10%. In the last two years, we have provided services to 40% of the top 50 private companies in St. Louis and 31 of the top 40 publicly traded companies. Seven years ago we didn't serve any public companies or nearly as many large private companies.
Humorous Videos Are Working
Specifically, regarding Kyle's videos, they've had over 4,500 views to date. Our website traffic has increased more than 30% in a YOY comparison with the introduction of his vlogs. Our repeat visits increased over 70% in that same comparable period. During June, when we introduced the third episode, 14% of our website visitors came because of Kyle's vlog and nearly 84% of these were new visitors. In addition to having been featured in CPA Trendlines on two occasions, we have also received home page coverage from CPA Practice Advisor, appeared in Accounting Today and Accounting Tomorrow and been featured twice in The Summa Blog of Professor David Albrecht, one of Accounting Today's top 100 most influential people. Kyle's vlog was also featured in the Hinge Marketing Agency's blog post, "Top Ten Branding Ideas for Professional Services Firms," and, is soon to be the subject of an article in the "Marketing Ideas for CPAs" blog, BBR Marketing.
We have other digital marketing developments coming, including a serious video channel on key business issues. These will include overviews and more detailed descriptions on video of how we can help solve the issues so we can provide video information for prospects at different levels of the sales funnel.
Can Firms Live On Digital Alone?
No, nor should they be covering their ears to all the clamor. There is much more firms could do, including involving Marketing in marketing to clients, integrating marketing and business development, whether BD be the partners and/or a BD team, and managing referrals with a system. Most importantly, you need to have a plan, a focus, targets, integrated marketing and business development efforts, a managed sales process, people who will network and follow up, and valid email addresses in your CRM system.
It continues to amaze me that people who are all about processes can't see why they make sense for their marketing and business development efforts. And, when you get down to it, it's the basic blocking and tackling of marketing that makes for success. So, yes, digital marketing is fantastic. But, no, it isn't, nor should it be, all there is.
Finding The Right Balance
Certainly, the reach and ROI of digital marketing is compelling. But before jumping face first into the marketing mosh pit, you might ask: What is digital marketing replacing or eliminating in accounting marketing programs and budgets? The answer should be many programs, but mostly to a degree, not to extermination. Or, you might ask, what's not working that used to? Well, for the most part, a lot still does; again, it's a matter of degree.
We've moved our most costly marketing budget items from heavy print advertising to other areas. The effort and financial investments now go into online marketing, SEO, videos, CRM and other technologies. We've increased our reach, our ROI and, at the same time, cut our budget while making this transition. But, we haven't totally eradicated what we used to do. In fact, we recently won an engagement directly from a print ad.
I wholeheartedly endorse the digital marketing evolution. I just would caution people about banking all their marketing dollars solely on the new wave, just as they shouldn't ignore it and hope it goes away. The most effective marketing is integrated -- strategically and tactically -- and inclusive, involving every conceivable marketing tool and technique that makes sense for your strategy and targets and your time and financial budgets. And, for most firms that will mean increasing their digital marketing spend.
But, if you don't lay down a good basic track, all the special effects and mixes won't rock the house. It's important to get the balance right. So, if you are a professional services firm looking at digital marketing, my advice is:
Learn to swim before diving in
Keep what works pre and post digitial
Analyze results
Put together a plan
Work with an expert
What Suggestions Do You Have? Please Comment Below: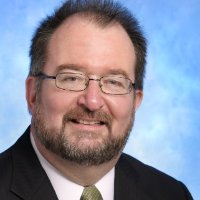 Our guest blogger Mike Bowlan is principal, director of marketing at Brown Smith Wallace, an accounting, tax and business advisory firm in St. Louis. Mike has over 30 years experience as an inside executive and a consultant to accounting, consulting and law firms, from startups to the professions' leaders. He can be reached at 314.983.1207.