Great By Choice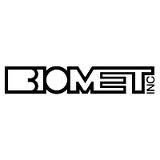 Biomet Corporation, a major worldwide manufacturer of orthopedic implant medical devices, had a strategic initiative to become a major globally-recognized spinal surgery implant device company. Biomet was a recognized and respected worldwide brand for hip and knee surgery implants, but had not yet successfully created worldwide brand recognition for its EBI Spinal products. Biomet is one of the companies recently written about in Jim Collins "Great by Choice". His research efforts selected seven companies he refers to as 10Xer companies. These companies all operated under Collins' recipe for SMaC, which stands for Specific, Methodical, and Consistent.1
In 2004, Biomet acquired Interpore/Cross, a manufacturer of spinal implant devices. The Interpore/Cross acquisition was folded into Biomet's EBI Spine business. At the time, about one third of the Interpore/Cross revenue and approximately one half of the unit volume was from international customers.
Distribution Challenge: EBI distributed primarily through Biomet-owned international stocking distributors. Interpore/Cross distributed primarily through independent international stocking distributors that competed directly with the Biomet affiliates. It was a conundrum. What could we do to assimilate the two companies and not anger our distributors and customers?
Pricing Challenge: Biomet distribution strategy was to partner with company-owned affiliates and capture end use hospital prices, which were significantly higher than Interpore/Cross prices to independent distributors. Interpore/Cross had significantly more international revenue from their spine products than EBI Spine.
Cultural/Branding Challenge: Interpore/Cross had a very well known brand developed by world-renowned surgeons from the Twin Cities Scoliosis Center. These surgeons traveled, presented and published to international spine conferences and offered courses around the world to teach and promote the techniques associated with their products.
The Interpore/Cross brands had international recognition, whereas the EBI brand was relatively new and had been developed by younger, less well-known surgeons. The international spine surgeon community did not know the EBI brand or the lesser-known surgeons who helped EBI develop their spine products. In addition, the Biomet affiliates were known primarily by the hip and knee implant specialists and did not have a strong relationship with their local spine surgeon community. Most of the Biomet-owned international affiliates' revenue was from the hip and knee implant products from Biomet. The EBI Spine business was not a major focus for these entities. Interpore/Cross was well known by these spine specialists. They had a significant presence at spine societal meetings and trade exhibits throughout the world. EBI products were under-represented at these international events.
Product Line Challenge: EBI products required a conceptual sale approach and there was little published data to support the product performance and efficacy. EBI's products were more innovative than Interpore/Cross, but the innovation had not been promoted or supported by the international community. Interpore products were well supported with well-known and respected techniques. There were many worldwide respected proponents, publications and presentations supporting the clinical efficacy of these products. EBI was in the process of launching a new but less recognized technology that would compete more effectively with the Interpore/Cross product line. Both Interpore/Cross and EBI had created a significant patent portfolio for their products.
Business Objective
Secure the Interpore/Cross International customers, revenue, and distribution relationships.
Rationalize and select the international distribution partners with the greatest opportunity to increase revenue by combining the best of both companies under one roof and making 1 + 1 => than 3.
Marry the Interpore/Cross respected worldwide brands to the EBI lesser-known brands to build EBI brand credibility.
Strategic Approach
Secure Interpore/Cross international executive sales team members to join the EBI Spine business international sales team.
Touch and connect with all the Interpore/Cross International Distributors and key customers and reassure them that the relationship would be unchanged. Make an executive-level personal visit to each distributor. Recognize their importance and contribution to the success of Interpore/Cross.
Identify distribution consolidation opportunities and develop consolidation strategies for each country.
Convince Biomet Senior Management to support selection of the best distribution partners to protect and increase revenue.
Reach out to international surgeon champions directly and through the respected surgeons who were associated with the development of the Interpore/Cross product.
Keep the Interpore/Cross Brands in the foreground and start association with EBI brands for umbrella credibility effect.
Results
Increased revenue and profitability.
Increased demand for both Interpore/Cross and EBI-branded spine products.
Secured Biomet senior management support of the consolidation strategy, even if it meant taking the EBI spine products away from Biomet-owned affiliates and giving them to the Interpore/Cross distributor.
Built relationships with worldwide surgeon champions.
Rationalized and consolidated International distribution channels and secured the revenue.
Recruited the Interpore/Cross VP of International Sales and his team to join EBI.
Invigorated a "can do" spirit throughout the international organization.
1 Jim Collins, Great By Choice (Harper Collins 2011)