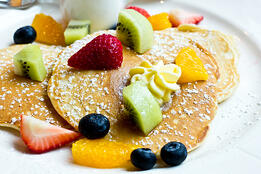 Marketing Executives from Comcast, BuzzManager and the Brownstein Group shared valuable "learnings" on how they deal with the challenges of building and protecting their brands at our recent CMO Breakfast held in Philadelphia.
All of the panelist agreed with discussion moderator, Daniel Korschun Ph.D., Assistant Professor of Marketing at Drexel University, when asked if they thought the findings of a recent CMO survey conducted by Duke University were accurate. The Duke survey found that in the current marketing landscape there is:
More intense rivalry for customers
More competitor innovation
Increase in number of domestic competitors
More competitor price cutting
Peter Intermaggio, SVP of Marketing Communications at Comcast, thought this was a good description of the marketing landscape today. In this dynamic environment, he thinks companies need to be fast, nimble and able to adapt. Anything can happen at any time and you need to be ready.
So what do the executives responsible for building brands like Comcast's xfinity think is core to successful marketing in today's dynamic, competitive environment? Here are some of the key insights they shared:
1. Positioning - Marketing's #1 Job
Intermaggio said the 1st job of marketing today is positioning. Positioning is understanding the full narrative of your brand; where does your brand fit in people's lives.
2. Marketing Takes Courage
Kathleen Hessert, CEO of Buzz Manager, said the #1 asset marketers need today is courage. It takes courage because marketing today is a conversation. Your brand is what customers say it is. Hessert believes that leadership is often afraid of social media but all the panelist concurred that social is a baseline expectation anymore. Their advice- companies must deal with it and engage in it.
3. Build A Social Culture
Today's marketers need to build a social culture and social needs to be a part of an integrated marketing communication plan for any company or brand, B2B or B2C. 3 out of 4 people in the U.S. today use some form of social media. People listen and trust people who are like them and word of mouth is driving purchase decisions. Marketers need to identify Influencers and Advocates and leverage them. Tap into people who are already passionate about your brand or company.
4. No Random Acts of Social
Social needs to be aligned with corporate goals and an overall strategy. Traditional media and social media are like "scrambled eggs" — they can't be separated. Develop a smart, strategic social plan that integrates into your overall marketing plan. Marketers today need to be thoughtful and strategic, not reactive. In a dynamic environment, it is easy to get knocked off your strategy according to Comcast's Intermaggio.
5. It's About the Fundamentals
Marc Brownstein, Executive Director of the LeBow Center for Corporate Reputation Management at Drexel University, and President & CEO of the Brownstein Group, spoke about today's media splinter. Ads are everywhere; there is more and more clutter. So how do you stand out among all the clutter? Brownstein says that in order to stand out you have to do the fundamentals right. The fundamentals include:
The Right Strategy
Execution
Effectiveness — Effectiveness is key. Effectiveness means applying tools that are available to measure.
I hope that members and guests of the event sponsors, Drexel University, Philadelphia Direct Marketing Association (PDMA), Philadelphia Chapter of the American Marketing Association (PAMA), Sales & Marketing Executives of Philadelphia (SMEI), the Philadelphia Business Marketing Association (BMA), and the Marketing Executives Networking Group of Philadelphia (MENG), left with as many valuable insights as I did, as well as a clearer picture of how to build and protect our brands in today's dynamic marketing environment. I want to thank all of the sponsors for putting on such a thought-provoking event.