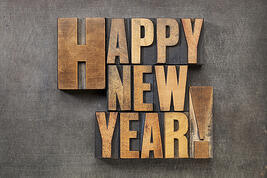 For most businesses, January is a clean start to the New Year. All too often, the New Year ushers in the tired old approach to management with a fresh look at the organization chart. Oh how we cling to those charts – they adorn cubicles and have a prominent placement in new hire binders (at best) and at worst are viewed as an alternate reality. Granted, for decades, org charts have provided businesses of all sizes a structure and implied process on how to get things done. Used to clarify what people were supposed to do and not do and to whom they were responsible to in the organization, I would suggest this approach is no longer effective or relevant.
Stop!!!
Today's economy has produced a need for a new approach — one that is organized to communicate innovative information faster, is learning-based, and is focused on the customer.
Forget the Org Charts
Consider building an infrastructure that provides a framework to allow your company to translate your strategy for this year into activity that uses resources effectively. While this will still result in an organizational structure, it will build the correct structure that successfully supports implementation of your strategy.
To do this, here are some tips you should consider:
Identify the skills required to implement the strategy and the key people who have them
Identify the technology and processes you need to build around this strategy
Identify the effective communication processes that will ensure success
Eliminate barriers and minimize bureaucracy within the organization and empower people to act at all levels
Clarify individual roles and responsibilities
Build an effective control system that provides clarity, consistency and measurement so you always know how well you're doing
Encourage flexibility, as problems are inevitable when change is being implemented
Build and nurture a positive culture and use your communication processes to communicate often
As CEO, taking this leadership approach for an effective organization ensures that decisions are made quickly and are clearly communicated, understood and measured throughout the organization. The truth is that probably every company large and small has two organizational structures: the formal one and the everyday relationship of the people in your company to get things done. This approach provides a framework that allows you to translate strategy into activity and use resources effectively. Your formal structure then reflects how things actually get done. And in the end – that is the true test of any org chart. Refer to a previous post on Organizational Development for additional tips on implementing new strategies and organizations.