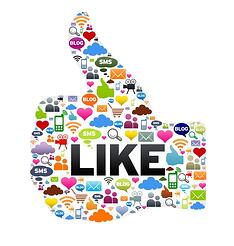 Read why your social media communications strategy needs to be the pinnacle marketing strategy in this eBook.
Social Media Has Revolutionized Where, When, And How We Communicate Personally and With Businesses.
In today's world of consumer connectivity, you need to beef up your communications strategy or get left behind. Whatever business you're in, you have a story to tell. But, the complexity of getting that story out in the face of social media and an ever increasing number of connected devices causes companies to constantly be evaluating their traditional communications strategies. This eBook focuses on helping business leaders improve their communications strategies to design a communication plan for the socially connected future.
Here are the key sections of this eBook:
What's Changed?
8 Reasons Why You Need A Social Media Communications Strategy And Plan In Today's Business Environment
Neuromarketing And Social Media Content
Social Media Skills Every Business Leader Needs
Today's Digital Marketing Communications Options
But Which Social Media Network is right for my business?
Template for Developing a Communication Strategy and Plan
Summary