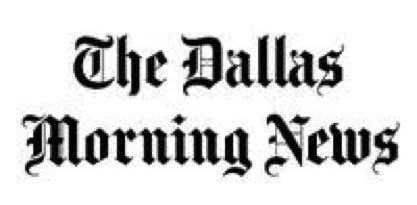 There are plenty of stories out there about how marketing can reinvigorate a business. But reinvigorating a business that has been in steady decline is a different story altogether.
As an industry, newspapers have been going through incredibly tough times in both revenue and circulation. The Dallas Morning News engaged Chief Outsiders to assess their single-copy business and devise a marketing plan covering Q4 of 2012 through the end of 2013.
Our experience at the Dallas Morning News reinforced that just because a new technology has come out doesn't mean that marketing can't help a business find new ways to grow. We were able to help the Dallas Morning News not only preserve their single-copy print sales, but return to new levels of growth.
The Problem
The paper's single-copy business -- one-time sales of individual newspapers at retail locations was flagging, even though the paper is recognized as one of the nation's oldest, largest and most reputable newspapers.
This single-copy business, accounting for about 20 percent of the publication's total sales, had dropped from approximately 225,000 Sunday papers to only 75,000 within five years, with total revenues dropping by some $6 million between 2008 and 2012. Its decline was a clear concern, both in terms of revenue and the ability to keep circulation up to drive advertising activity.
The Solution
In order to overcome the business challenges inhibiting this important revenue channel, we worked closely with the Circulation and Key Operations Managers. Their whole team was open to trying new strategies as long as we could show that the approach was well grounded in the facts and data. It's a pleasure to get that kind of teamwork and cooperation going -- to be able to have folks chime in and be a part of the process.
We worked on a three-part strategy recommendation. First, we reevaluated all the retail distribution locations in the Dallas / Ft. Worth market, a number of which had closed or been replaced by new venues over the past few years. We noticed that there were gaps in the footprint of coverage that had to be filled in.
Second, we compared the performance of each individual store, especially those within chains like grocery stores, convenience stores and drugstores, etc., to see if all the stores were performing at the same level. We discovered that there was an enormous disparity in sales between the top and bottom performers, even within a single chain or neighborhood.
After compiling this information, we strategized how to increase demand amongst single-copy buyers. We identified that the bottom performers had a poor point of sale experience. They were placing the papers in a way that limited their visibility or forced customers to ask for them. The merchandising and stock rotation practices also varied significantly.
To educate the retailers, our team created a package to help under-performing venues use their chain's own best practices more effectively to sell more papers. The entire program involved zero cost to the participating retailers.
The Results
The initial three store chains to implement the new plan saw unheard of growth: up to a 30 to 80 percent revenue increase in the first 60 days. This was done with no discounting, and very minimal execution expense, and it shattered the paper's original goal of a 5 percent increase. Some of the retailers have even begun inquiring if the Dallas Morning News would help them manage their entire publication section.
The team achieved a result they never expected because we were able to find insights in their data and then encourage them to think about business in a different way. They presented at the NAA Convention, and the circulation director even got a standing ovation at the end. People in the business for 30 years had never seen anything like it.
Watch Dallas Morning News Chip Danneker, VP of Distribution Circulation describe the results in this video.
What are your success stories in helping teams achieve unprecedented results? How have you helped reinvigorate a business?