Have you ever worked long hours for months or years to develop a product and then been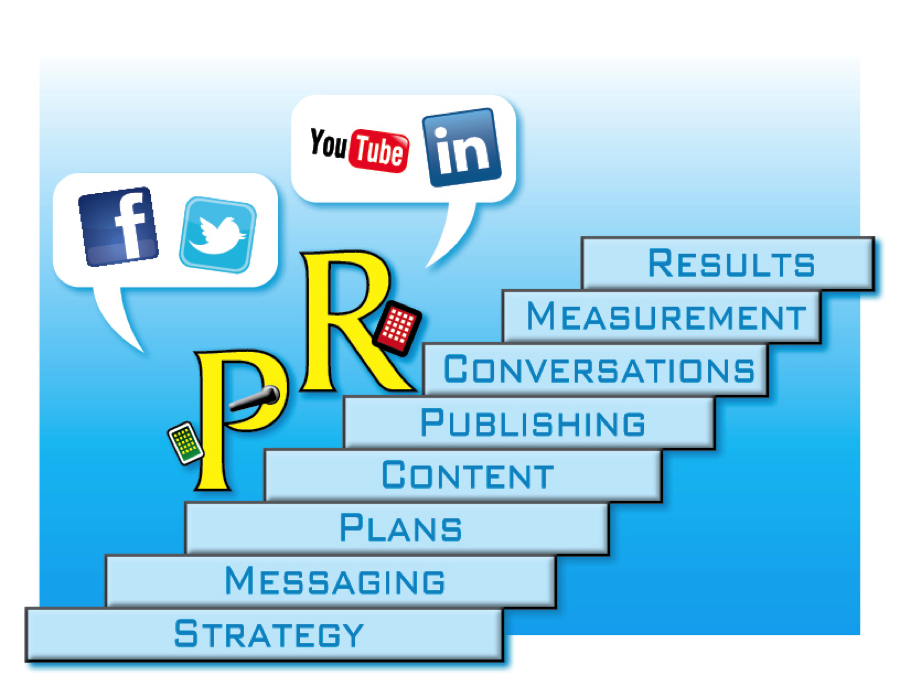 disappointed with the PR results after its launch? The answer is probably a resounding Yes. Did you put as much effort into your PR plans as you did the product development plans? Is the answer No? If so, you are not alone.
Some companies don't start thinking about spreading the word until their product is close to completion. Excitement ensues as completion nears, and the company hurries to make an announcement and start selling. This shortens the time needed to orchestrate a PR launch that maximizes the explosion of exposure that could happen. A sense of urgency to speed the process can spark a statement such as, "Just write a news release, and get it on the wire." Without enough planning, the results will not satisfy the company's expectations. With the advent of Digital PR, what is given up by shortening the planning cycle is far greater than it was in years past.
Developing a Collaborative Editorial Calendar
In this digital age with companies publishing more content and the convergence of PR, marketing, social media and search, the usefulness for editorial calendars increases. A calendar encourages collaboration between departments to strategize how to generate the most online conversations and content sharing. The team can plot their plans, color code their tasks, coordinate timing and share internal content needed based on the developed messages. The calendar serves as a reminder of what is needed by whom and when.
The calendar might include some combination of the following to support the announcement:
Evolving the News Release to Promote Conversation
Gone are the days when a PR person only gathered information, prepared a strategy, wrote a release, distributed it on the wire, called and emailed the targeted media list, followed up, monitored results and went on to the next release. The news release has transformed from static news into conversations that are shared by friends. Although the new age and its opportunities are exciting and welcomed, it demands a strategy with buy-in from more persons, thorough planning, research, exact execution, personalized communications, analysis of results and, thus, more time.
Although news releases have always had "rules" (such as following the Associated Press style, etc.), a state of constant change has replaced the old way of doing things. The following list includes some new rules since the advent of Digital PR that dictate change and extra time and thought.
The choice of words used in headlines and subheads and the length of each
The selection of keywords, how they are used and how often
The use and frequency of links to internal and external content
The correct release length and composition to maximize keyword use and present the most pertinent information above the fold
With this extra time and attention to the releases, come the excitement over the much broader reach (of readers) and the longer life of the news.
Building a Relationship with the Media
When you receive email from people you don't know and who are trying to sell you something completely unrelated to any of your interests, what do you do? You are annoyed and delete it. Right? The media is no different.
After the key influencers who cover a company's product category are identified, then the relationship building begins. PR persons do their homework by reading the media's articles and blogs to determine their topics of interest. For a more personal glimpse at the media's interests, they connect via social media outlets and engage with them. Although it takes more time, the media appreciates when PR persons respect their time, send them personal pitches and provide stories appropriate for their readers.
You may be reading this and wondering if it is really necessary to invest this much time in building media relationships. The answer is Yes.
Some media have followed Peter Finch's lead from Network and basically yelled, "I'm mad as #@$$, and I'm not going to take it anymore." Instead of yelling out the window, they are using Facebook and blogs as their outlets by discussing some of the irrelevant pitches they are receiving from what they call "lazy" PR professionals.
The sender has clearly distributed the same pitch to the masses without determining if the recipient would even be remotely interested in the topic. At the expense of these senders, it has made for some entertaining reading of comments.
Several years ago, the Editor and Chief at Wired published a list of email addresses of people who had continually sent him irrelevant pitches. He explained in his article that he blocked them.
Amber Mac

, a bestselling author, TV host and speaker who has been called a virtual Swiss Army Knife of networking, wrote

Social Media Makes Bad Pitches Go Viral

for

Fast Company.

In it she provides a screen shot of a pitch from a well-known PR agency that she posted on Facebook. After sharing the impersonal pitch, Amber gave three tips for PR professionals wondering how to leverage social media instead of bearing its wrath.
A company that wants to improve PR results does six things well, and these six things take time. They are: 1) develops strategy, 2) plans collaboratively, 3) repurposes consistent messaging, 4) does its homework on and builds relationships with the targeted media, 5) monitors results and 6) engages with readers.
If your company has had a successful PR launch and you want to share it, please email me (with PR LAUNCH in the subject line) to let me know what worked for you. I may use your story in an upcoming blog. If you have more PR tips for companies, you can include them in the comment section.