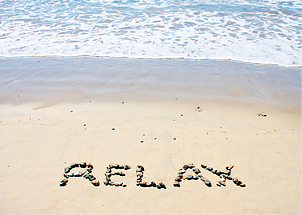 Guest Blog by Joanie Rufo, Initiate Consulting.
One of the common themes I see in my work coaching executive leaders is the unilateral struggle of leaders to rest and renew.
"EACH OF US NEEDS TO WITHDRAW FROM THE CARES WHICH WILL NOT WITHDRAW FROM US." – Maya Angelou
For many people, it's almost painful to leave the office. Many leaders are compelled to stay tethered. The reasons are as diverse as the executives themselves. What if I miss something important? Can they live without me? We won't maintain momentum! Some will argue it's too hard to catch up upon return. But, the reality is there is often a great deal of fear underlying the inability to let go. I can relate as I've felt that way myself from time to time. Yes, I've also learned I can't fulfill the truest parts of my work unless I find ways to renew. Am I alone in that?
An article I've shared with countless clients is Harvard Business Review's "The Making of a Corporate Athlete" by Jim Loehr and Tony Schwartz. This article summarizes their book, The Power of Full Engagement. Loehr and Schwartz worked with hundreds of elite athletes to improve performance before their work extended itself into corporate life. Core nuggets of their research:
In the living laboratory of sports, we learned that the real enemy of high performance is not stress, which, paradoxical as it may seem, is actually the stimulus for growth. Rather, the problem is the absence of disciplined, intermittent recovery. Chronic stress without recovery depletes energy reserves, leads to burnout and breakdown and ultimately undermines performance.
To bring mind, body and spirit to peak condition, executives need to learn what world-class athletes already know: recovering energy is as important as expending it.
The lessons they offer are profound. They coincide with the world of neuroscience, about how our brains function (or rather, not!) when they're overloaded. We can't think clearly, make good decisions, and remain composed when we haven't given ourselves a break. We become the adult equivalent of a 3-year-old who hasn't napped. Nobody needs to see that (let alone be led by it).
A blog post doesn't begin to address the individual obstacles we each face when it comes to giving ourselves permission to take breaks. And certainly, we all have different preferences when it comes to the things that give us energy. I'll leave you with a few things to consider:
Know thyself. What gives you energy? The Loehr and Schwartz pyramid addresses spiritual, emotional, physical and mental aspects. Do you have at least one practice across each of those?
Give yourself options. Create multiple versions of ways to take breaks: 2 minutes, 15 minutes, 60 minutes and a half day.
Ditch the drains. The other side of the coin: what exhausts you most? Is there a topic or issue you can't put down? A conversation or person you're avoiding? How much energy could you take back by naming it, addressing it, letting it go or giving it a rest?
Don't go halfway. There is nothing more annoying than taking a half-break (you know, those wasted hours when you don't actually rest but you don't get anything done either…). Decide when it's time for a break, shut off the devices, and as suggested on the airlines, put on your own oxygen mask before helping others.
Author

Joanie is a Certified Leadership Coach with 20 years of experience helping leaders increase personal and organizational effectiveness. Enabling executives to learn and to make intentional decisions in context to internal and external influences is the hallmark of her career.
Initiate helps executives uncover, isolate and address the issues that stand in the way of effective corporate, team and personal leadership. Initiate was founded in June 2007 and is led by Founder and President Joanie Rufo.
For additional information, please visit www.initiateconsulting.com or call Joanie at (301) 841-7234.