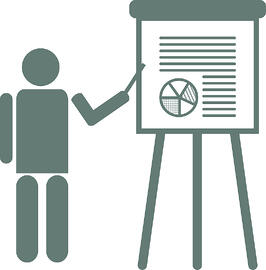 As a CEO of a small business, you may have either given thought to or have already established a Customer Advisory Board. The rather cliched approach is to hold a semi annual or annual meeting with the most senior customer executives from your most strategic accounts. The agenda is thick with company executives who present current and near-term products and services and solicit feedback from these influential and important customers. Then everyone plays a round of golf or some other participatory sport, has a few drinks and hopefully creates some strong friendships outside the confines of the business. When it's done, you probably pat yourselves on the back that you've cemented relationships with your top customers by keeping them involved, engaged and "in the know" about your plans. Most Customer Advisory Board programs justify their existence based on the ROI they deliver to the company like key accounts retained, new business booked from members, strategic insights gained and costly mistakes avoided by acting on their input.
While these are very important and solid measures, truth is today many of your customers' senior executives are suffering from vendor hospitality fatigue. In a world always challenged for more time and competing business demands, they're tired of being surveyed, interviewed, invited to golf resorts and wined and dined by their "strategic" suppliers. As many have told me, they view these outreach efforts as just thinly disguised attempts to sell them more. Their time is precious. They have no interest in wasting their scarce attention to further their relationships with your firm.
So what if we turned those Advisory Board metrics around and focused on the customer? For example, what about measuring how the ROI of your clients using your products/services improved? How much money did they save based on insights they gleaned from other customers on your Board? What tangible benefits did they gain from any new products/services you advised them about? What did they learn from the discussions from peers within the group? Have they established new contacts for their network? Increasingly, these are the metrics that insightful customers are willing to invest their time to meet with one another and with your key executives for an Advisory Board you may hold.
This customer-empowered model in which customers' issues and priorities are the focal point for the meeting is a new model for Customer Advisory Boards that has emerged over the past few years. The results I've seen are exciting. But, for it to work the customers you recruit should include your most insightful ones; not necessarily the ones who spend the most with you today. While I'm sure these Board members will be happy to be wined and dined and they will comment frankly on your strategy and your roadmap so that you get your standard ROI metrics, these Board members are more interested in learning from one another than they are in learning from you. And they're happy and delighted to engage in co-creating your strategy so that it meets their goals. I recently watched a newly formed Board designed around these parameters deeply engage in meaningful discussions among themselves and ended the day excited to have participated and anxious for future meetings.
So where to start? If you want to design and run Customer Advisory Board sessions that your customers will value and look forward to, start by understanding what your customers' current challenges are, and design a session that is designed to address their needs; not the needs of your key accounts' sales team or those of your product marketers. Get an outside facilitator who can add value – even outside speakers can be useful if you stay on topic of what their business needs and challenges are. If you want to sustain a vibrant Customer Advisory Board over time, you'll want to recruit customers who value each other's insights. You'll need to listen deeply to what they need to accomplish and work with them to co-design effective ways to help them reach their collective goals. Work with them on the agenda. If you want them to continue to participate, you'll need to help them build and sustain their relationships with one another. Above all, you'll need to show them that you've taken their advice seriously and acted upon that advice to make it easier for them to achieve the results they care about. That's how you create customers for life.