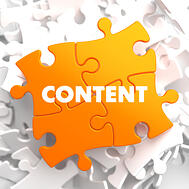 If you are reading this blog right now, you are participating in a trend that has transformed the face of marketing as we know it. "Content marketing is …….. creating and distributing valuable, relevant and consistent content to attract and acquire a clearly defined audience – with the objective of driving profitable customer action," according to the Content Marketing Institute.

If that sounds a lot like what traditional advertising endeavored to do, you're correct. Content – its creation, refinement and dissemination through multiple channels of communication – has become the essential recipe to the marketing formula. And, like traditional advertising, the gauge of success, too, for content marketing is, "profitable customer action", e.g., thought leadership, lead generation – and ultimately, sales.
But what has rocketed content marketing to the fore has been a very definite, and measurable, shift in the relationship dynamic between company and the content consumer. Driven by social media, smartphones and other means of point-to-point communication, this consumer now can decide exactly which messages to consume and when. As noted entrepreneur and web expert Brian Alvey has said, "The revolution occurred (because) the audience is now in charge."
With corporate bottom lines hanging in the balance, it's little wonder that marketers are flocking to feed the appetites of this content-hungry public. But there is a law of diminishing returns that applies, too, to content marketing, and overload certainly is a serious risk factor – with consumers having to sort through, by some estimates, more than 2,900 distinct content marketing messages per day.
With such a groundswell, it's logical that both quality and curation need to be considered, lest your content marketing messages get drowned out. Here are some tips to keep your content marketing strategy on target:
Who's in charge: According to the Content Marketing Institute and MarketingProfs, – your content's effectiveness increases by having both a documented strategy and a person who oversees it.

However, only 35 percent of B2B marketers have a documented content strategy. So making your plan and appointing a content czar is critical – but, so, too, is C-level support. This way, you can ensure your content marketing strategy has the investment, resources, business processes, and power it needs to thrive.
Quality rules: Ensure that the content you create is both helpful and unique. Investigate different ways to tell your story and facilitate sharing.

There is no one right way to do so; depends on the message and the audience. And by all means, give quality a greater weight of importance than frequency.
Reduce, reuse, repurpose: Save time and money by leveraging such avenues as crowdsourcing and wikis to generate content. Once you've got your content rolling, consider repurposing it into an eBook, book, web or other learning materials from the topical information you've generated.
Variety is the spice of life: You will find that you will have higher search rankings if, in addition to being user-friendly, your content is presented in a variety of formats including videos, infographics and slides. It's also critical that your content look as great on a four-inch smartphone screen as it does a high-resolution desktop monitor.
Promotion and distribution: You've invested in both strategy and quality – now, make sure your content is given the chance to inform as many constituents as possible. Content is distributed today through a mix of owned, earned and paid channels. However, these channels are increasingly starting to overlap with some payment being required for the owned and earned channels as well.

Take the time to find the best channels for your content to maximize results.
What has worked for you with content marketing?