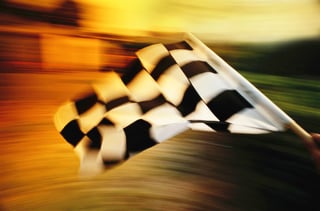 If you've ever watched the popular ABC-TV show "Shark Tank," you know that Mr. Wonderful, Mark Cuban, and the rest of their millionaire and billionaire entrepreneurial assemblage are simply not interested in investing in any product that a) has a competitor copycat, or b) can be replicated by a consumer giant. If one of these two criteria is apparent, the deal is 100 percent dead on arrival, no matter how devoted or tenacious the entrepreneur may be.
As Mr. Wonderful (aka seasoned entrepreneur and investor Kevin O'Leary) often says, we all have to "wet our beaks." It's a dog-eat-dog world, and regardless of whether our company is dealing with an investor or a customer, we are attempting to innovate in the middle of a quick, competitive age of consumer product innovation. Brands must utilize their consumer data and analytics, think ahead on product innovation, and interact with their customer base in an impactful way – or the competition will take care of it for us instead.
Confronted with what Accenture touted in 2015 as slowing growth and growing competition in areas like consumer packaged goods, product innovators must take new, calculated measures to keep consumers interested and profits in the black.
The Challenge: Quick Testing and Iteration
In new product development, iteration is a well-known and frequently-used technique by many companies worldwide. It typically goes like this: Small teams build concepts, get feedback from consumers, refine concepts, get more feedback, and so on, until the product is ready to launch.
However, we are beginning to pivot in a different direction. Today's iteration needs to be "iteration at scale," according to the marketing pros at Business 2 Community. That is, we're going to need more people developing concepts, and more functions involved in their development.
Instead of going all-in on a few initiatives, we are beginning to test many ideas at a shallow level; then scale the ideas that are working and get rid of the ones that aren't. We can apply this strategy to our value proposition, product innovation, and inbound and outbound marketing channels.
In addition, our customer analytics, which we covered in Chapter 3, will allow us to closely monitor shifting consumer preferences across channels.
Other possible strategies include revamping certain elements of our current products, like making packaging more convenient and eco-friendly, and expanding into cross-category bundling.
Emerging Strategy and Tactics in the Product Innovation Race
Management and technology consulting firm Clarkston Consulting notes in their 2016 Consumer Products Outlook that today's companies are now, in effect, co-authoring innovation by bringing consumers into the innovation process. This creates an interesting dynamic and allows companies to engage with their customers in a new, meaningful way.
One example of this is "crowdsourcing." Columbia University's Journalism School defines crowdsourcing as "the act of taking a job traditionally formed by a designated agent, usually an employee, and outsourcing it to an undefined, generally large group of people in form of an open call." You can find this concept readily available on the world wide web, including Lays' "Do Us a Flavor" program, mobile apps like Waze, and within company campaigns encouraging collaboration and innovation with the broader community, like Unilever's Foundry project.
Through the Foundry Project, Unilever has established a specific channel to encourage collaboration and innovation with the broader community, aligned around its foundational value proposition, "to make sustainable living commonplace." This channel for innovation allows Unilever to connect with consumers on their broader purpose and influence future innovation collaboratively, supporting the changing dynamics of brand loyalty.
Cutting edge product delivery can also come from the way that companies are interacting with consumers. Subscription-based services are becoming mainstream, and products, including consumer products in particular, are using these services as a unique way to connect with their target audience.
For example, Birchbox is a $10 per month service which delivers a curated box of cosmetics and beauty samples to the subscriber's door each month. Subscribers can review the samples they receive on a monthly basis to earn points in the Birchbox shop, thus saving the subscriber money while encouraging the customer to build an intimate trust and affinity with the brand.
Don't Forget to Remain Introspective
Today's product innovation leaders reaffirm their value position, because they regularly evaluate the consumer types, categories, channels, and markets where they excel, and eliminate those that don't. Exploring and determining what our core and non-core elements are can allow us to focus company growth. And in order to become a leader in our product category, we must be able to come up with our own, new ideas. Taking an introspective approach is a way to do that.
It's hard not to be jealous when cousin Rudy is always posting pictures of his Caribbean and European vacations on Facebook. Similarly, it's natural to examine what our competitors are doing. It's smart, too. Know, though, that the individual strengths of our team members, and their thought leadership, constitute our real competitive advantage, and what will allow us to be uniquely innovative as a company.
View the final post in the series here.