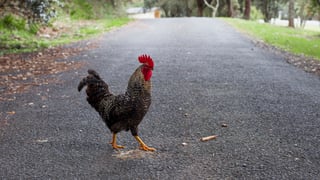 In this VLOG, Deborah takes a perspective from Margaret Thatcher, former Prime Minister of Great Britain who understood that a middle of the road or half a position was no position at all. As a CEO, being clear on what you stand for, what your position is on important matters and the direction your company should be heading in, is critical to avoiding the kind of decision paralysis that can limit the potential of your business and your team. Check it out!
Author

Deborah Fell, CMO, Chief Outsiders, is an expert at helping companies identify where the opportunities are (whether growth strategy or marketing productivity), and help them assess and develop more actionable and effective marketing strategies. You can call her at 240.494.6404 or email her at dsfell@chiefoutsiders.com.
She is an outsourced CMO with 30+ years of strategic and tactical marketing experience, including Senior Vice President, Global Marketing Marriott International; Division Manager, AT&T; CMO, furniture industry; Sr. Product Manager, detergent industry, amongst others. In recent years she has leveraged her strong strategy and implementation skills to help mid-sized businesses and mentor start-ups across numerous industries (including healthcare insurance, technology apps, craft brewing, etc.). Deborah resides in the Washington, D.C. area.