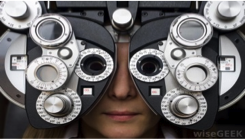 A study by IBM entitled Digital reinvention: Preparing for a very different tomorrow discusses how digitization technologies such as analytics, social media, mobility and cloud enablement that have been in place for several years, have reached the point where they are maturing and evolving at warp speed. This means that competitiveness in today's environment requires redefining and reinventing the organization's vision to leverage the opportunities and the value created by these technologies.

Yet, without a thorough understanding of how digitization will disrupt their organization, CEOs can't develop a clear strategic vision.

Advanced analytics provide the opportunity to integrate external and internal data to gain deep intelligence that allows businesses to predict the future with significantly more accuracy and personalize solutions at an entirely new level. How will analytics impact your competitiveness?

Social media has become a revenue-generating platform, providing new ways to create value through information sharing, goods sharing and collaboration. What effect will this resource-sharing economy have on your business?

Mobility combined with miniaturization is transforming consumer experiences as location-based services enable targeted retail promotions. How does your product portfolio fit in with this mobile environment?

Cloud enablement creates opportunities for individuals and organizations to interact in new ways and helps facilitate cross-platform analytics. How will virtual collaboration and changes in boundaries affect your relationships and interactions with staff and customers?

Companies in the process of developing their 2020 vision should incorporate a thorough and unbiased assessment of how analytics, social media, mobility and cloud enablement technologies might:
Impact the key consumer and/or business needs you've been serving
Affect your current core strengths and ability to differentiate
Create new opportunities that can could be sources of value
Require you to develop different skill levels and capabilities within your staff
Change requires inquisitiveness, courage to face uncertainty— and a fresh perspective. This is why many organizations discover that they are broken when it's too late for repairs. When was the last time you deeply and objectively evaluated how your business needs to adapt by 2020 to embrace these very transformative technologies? How clear is your 2020 Vision?