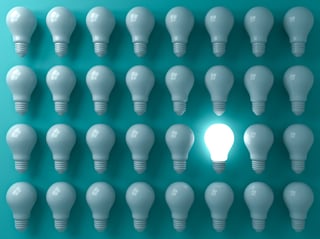 Wed, Feb 12, 2020 |
One of the most influential Apple commercials ever made continues to resonate with me, nearly a quarter century after it was first released. Adorned with the tagline, "Think Different," the Richard Dreyfus-narrated spot celebrated how non-conformist inventors pushed, annoyed and irritated the established order to change the world. The commercial underscored the convention-breaking culture at Apple – and, as they say, the rest is history.
While many saw the Apple commercial as a call to a particular type of idealism, in today's society, the message "Think Different" has a very practical purpose that can be applicable to the most routine of businesses today. Creating growth in your business in today's marketplace means doing something different enough to put the business on a faster trajectory.
So how can you, and your team, think different as a means of accelerating success?