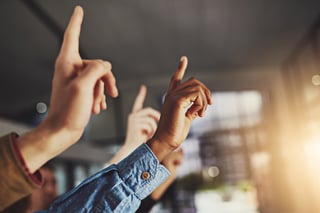 Think about your favorite businesses - the ones you frequent during free time when the choice is yours, the handful you consider partnering with and those you enjoy hearing from on email.
What is it about these particular businesses that resonates with you? What do they do that strikes you in a positive way and brings you back again and again? What differentiates them from others you might choose? Why specifically do these businesses matter to you?
Simon Sinek believes that the organizations that truly matter to us "Start With Why". Tom Peters and Bob Waterman in "In Search of Excellence" highlight companies that exhibit "best run" characteristics. Jim Collins identifies companies that reflect 7 key elements identified in "Good to Great". Bo Burlingham takes a different approach and promotes companies with "mojo" and their 6 defining traits in Small Giants: Companies That Choose to Be Great Instead of Big.
One of the challenges businesses face is thinking through how these and other insights apply to their particular company. At Chief Outsiders we've developed a tool to help our clients clarify and articulate what makes them unique, different and valued by their customers and employees - in sum, why they matter. We call our tool the "Brand House", as it provides a platform and framework for a business to explore these questions. The key issues we address are:
What you Do

What service or products do you provide?
How do you do it?

Why it's Relevant

Why do customers care?
What do they get?
What problems are solved?

How you're Different

Your products and services;
Your approach to relationships;
Your results

Why you Matter

What value do you bring to clients/customers/employees at the highest level?
Tackling the issues listed above in sequence is very important. What you do, why it's relevant and what makes you different should all add up to a critical insight - why your particular business matters. The process of delving into these key issues and questions in a systematic way helps drive out inconsistencies, however insignificant. In so doing, you and your team create environments, products or services that allow your customers and clients to experience your business fully - in positive ways that truly matter to them.
As a way of getting started, think again about your favorite businesses. How would you answer/address Chief Outsiders' Brand House questions/issues for each of them? How would you address/answer them for your own business? Are you as clear about your own company as you are about those that you respect and admire? Take time to reflect on what really matters to you and your business. Consider how and whether what truly matters to you is completely ingrained in ever aspect of your business. It is much easier for your team and customers to share your passion when what really matters to you is very clear to each of them. Be and build a business that truly matters - to you and to others!