"We've had significant success and owe a lot of our growth to our partnership with Chief Outsiders. We think in five years iTexico will be at least a $50 million company."

Anurag Kumar, Co-Founder and CEO of iTexico
iTexico is a global software technology company focused on mobile software development. As a growing player in a crowded space,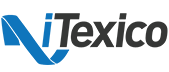 theyneeded a coordinated marketing plan to stand out from the competition and acquaint prospects with the advantages of nearshore outsourcing. Seeking outside expertise, CEO, Anurag Kumar, engaged Chief Outsider, Atul Minocha to implement a comprehensive go-to-market strategy. Drawing upon the expertise and contacts of the Chief Outsiders team, iTexico cost-effectively aligned sales and marketing efforts and accelerated expected growth to 60%.
Business Background
Nearshore Software Development
iTexico is a global software technology company focused on helping businesses with mobile and cloud development through nearshore outsourcing. Headquartered in Austin, Texas, they operate a software development and delivery center in Guadalajara, Mexico.
Capitalizing on their strengths, the company developed an innovative Extended Team as a Service (eTaaS™) model that allows clients to build a team, including project managers, analysts, and developers, that can be utilized when needed and for the interval required—a model similar to Chief Outsiders' as-needed CMO services.
Fast and Cost-Effective Solutions
Having hybrid and distributed teams in the same time zone just a few hours apart, iTexico provides services in a fast and cost-effective manner. They produce complete outsourcing solutions with ongoing support, allowing companies to quickly update existing mobile applications with a team that understands their needs and priorities.
Since 2011, iTexico has grown 500% and was recognized for their growth by being ranked #188 in the 2015 Inc. 5000 list of fastest growing companies. They maintain strong business partnerships with many large-scale tech companies, including Appcelerator, Kofax, IBM, Xamarin, and Microsoft.
Looking for Marketing Results
Despite their success, iTexico began operations in 2010 without a formal go-to-market strategy. "After three years, we realized that we needed a coordinated marketing effort," stated Anurag Kumar, Founder and CEO of iTexico. "So I started looking at the options available to companies in our space and in our situation."
Kumar sought a results-oriented resource for marketing expertise. "Many consulting companies are all about billing hours and activities," he related. "It's not necessarily about the results, or what I call movement."
As a member of Vistage, Kumar knew that the leadership development and advisory organization worked with Chief Outsiders. "One of my friends, Atul Minocha, consulted for them, so we started discussing our business model and goals," he said. "At my invitation, Atul decided to come on board."
Growth Strategy
Results-Oriented Approach
In early 2013, iTexico formally engaged Atul Minocha, Partner and CMO at Chief Outsiders, who worked constantly, onsite and remotely, to build and manage a coordinated marketing plan with iTexico's distributed teams.
"We have a number of weekly meetings and he's always there," stated Kumar. "So the fractional CMO has felt not quite fractional to us."
With his results-oriented approach, Minocha earned the trust of company leadership. "It was not about him or us," explained Kumar. "It's about what is the right thing to do given a certain situation. The candid, open conversations, ideas and suggestions have made a big difference to us."
How to Stand Out
Minocha worked with customers and company leadership to thoroughly understand iTexico's clients and their pain points, including cost and the challenges associated with time zone differences and distance when working with developers halfway around the world.
He observed that iTexico is a growing player in a global, overcrowded space of software development companies. This space includes companies listed on the NYSE, all the way down to freelance developers operating from around the world.
"One marketing challenge that we had to overcome is how to stand out in this crowded, global space," related Minocha.
On the other hand, iTexico is one of the rare companies that is headquartered in the U.S., but has its software development center in Mexico. "The challenge there is that 'software development' is not the first thing people think of when they consider Mexico," explained Minocha. "Nor, do they think 'Mexico' when they have a software development need."
"Thus, from a marketing standpoint, iTexico has to thread two needles. One, stand out among thousands of global providers and, two, do missionary marketing and establish credibility for a software services provider with a delivery center in Mexico," he summarized.
Positioning and Offerings
Working together closely, Minocha and company leadership developed a coordinated marketing strategy with the following elements.
Appropriate and succinct messaging to address customer pain points and to strengthen the company's image
Content marketing to establish the company and key people as "thought leaders" in the space
Finely tuned product/service offerings and messaging to target key segments and their pain points
Execution
With a combination of hands-on activity and team leadership, Minocha directed the efforts of the marketing team to achieve the following:
'Podium time' for the CEO at various conferences and events to establish thought leadership credentials and generate leads
Participation in key CIO summits to generate qualified leads from small group sessions
Inbound and outbound marketing activities within budget
Revamped website and collaterals
Content available on the website and public forums such as LinkedIn
Google AdWords and LinkedIn advertising with sharp and focused targeting
As part of his comprehensive plan, Minocha established customer councils to increase 'share of wallet' with existing clients and close deals with highly qualified prospects. By holding these in Guadalajara, attendees could see and experience iTexico's value proposition first-hand.
Growth Results
60% Growth
According to Kumar, iTexico has experienced "significant success" over the nearly two years since he engaged Minocha. "In 2016, we expect to grow 50 to 60%," he said. "We owe a lot of our growth to our partnership with Chief Outsiders."
"They helped us to align our sales effort to our marketing plan, not to mention the referrals that we have been receiving through their contacts in the industry."
Cost-effective Expertise
Throughout the engagement, iTexico benefited from the experience of an individual consultant plus the expertise of an entire organization designed to support marketing initiatives for growing companies.
"By working with Chief Outsiders, we are actually collaborating with a team of experts without having to pay for all of it," stated Kumar with satisfaction. "I am focused on results and I'm not counting hours."
Strategic Alignment
A coordinated marketing strategy and plan will drive results for years to come. Minocha's leadership and hands-on management of the marketing team improved activities such as budgeting, messaging and campaigns, but more importantly, put the company on track for sustained growth.
"We think in five years iTexico will be at least a $50 million company," Kumar concluded. "I've already recommended Chief Outsiders to other companies as an excellent option. They have made a difference to us and I'm sure that they will make a difference to others."