---
Global brand rejuvenates inside and out to achieve worldwide revenue growth
"It was rewarding to see the whole of the company energized by this campaign: from corporate to franchisees, and especially from front line staff."

-Deborah Fell, Partner & CMO
Executive Summary
Client Challenge
Known for consistency and quality, the well-known hotel brand was losing ground to competitors that were engaging millennial travelers through lifestyle brands and buzzy bars

Consistent service and clean operations, once the hallmark of the company, became table stakes

Millennial, 30% of customer base at the time, began to seek more interesting hotels vs. perceived vanilla offerings

Baby Boomers developed interest in the new trends

The brand began its product development journey; but needed an idea and approach to shift momentum in the short term
Solution
Identify the core differentiating brand value that aligned with guests' needs and values, and align every aspect of the business, operation and marketing with that value.

Service, a core value, shifted to "performance," and associates focused on their performance as a means of enabling guests' performance while on the road.

Drive it through all areas of the customer experience

Check-in

Room service speed and offerings

Invest in areas critical to customers' performance

Service

Sleep

Fitness

Healthy food options

Inspire associates by linking their performance to the customers' performance during their business travel

Inspire guests/prospects by highlighting how the brand helps them accomplish their goals while on the road through a high impact integrated marketing campaign
Business Impact
The brand grew significantly—1 percentage point increase in share as measured by revenue per available room (RevPar)

Associates rallied as the "consistent service" brand positioned itself as the "high performance" brand instead

A high impact campaign focused on graphically depicting the focus on enabling guests to achieve their goals on the road.

The campaign played out in innovative channels, setting the brand apart in messaging and media:

A "hotel room" was built out on 45th and Broadway in NYC, topped by a stage featuring new products & accompanied by performances of popular, rising star musicians, as radio personalities talking up the brand

Airport billboards/dioramas—the only media channel—played out across the globe, creating a new energized flagship brand

The campaign & events played out around the world in large global cities

Customer "high performance" stories were featured digitally
Client Challenge
After decades of industry leadership, we had begun to take our position for granted. New brands entered and we considered them a short-term trend. Old competitors invested in room upgrades, and we saw them as copying our playbook. Millennial made up roughly 30% of the customer base; their needs weren't addressed as significantly as baby boomers.
Owners and franchisees challenged the company to work harder to engage millennial in the marketing approach, the onsite experience, and the hotel design. The brand began to develop innovative offerings and testing alternative approaches in everything from room décor, lobbies, and marketing.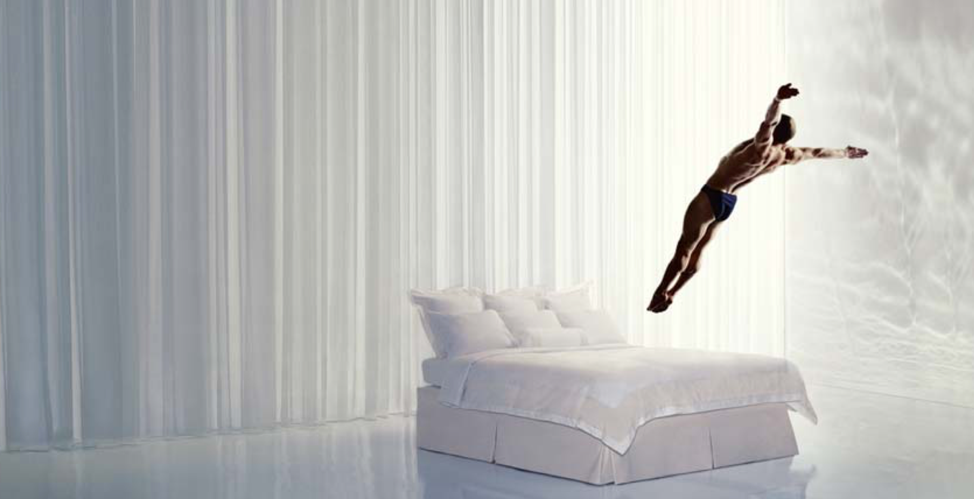 The distinctive brand campaign leveraged images of athletes performing at their best thanks, in part, to a hotel brand performing at its best to support business travelers. The marketing strategy was built to reinforce the point internally & externally, and to connect the shared value of performance between guests and hotel associates.
Solution
The company's brand & operations kicked into gear to develop the services and aesthetic improvements from feedback from owners, to include room re-designs, new beds and bedding, as well as other services and amenities gleaned from customer research insights.
The core insight of "performance brand" was activated internally through associate communications, to include town halls, regional meetings and other communication approaches.
Instead of headquarters pushing for alignment globally, regional teams around the world proactively translated the campaign idea, materials and templates created for global and local activation, transcreating the campaign idea to fit their customer and market.
Impact on Client Business
In addition to a re-energized front line, the campaign directly contributed to a 1-percentage point gain in market share in a hyper-competitive marketplace. The marketing team and agency had identified a core idea for the brand based on a shared value between the brand and customer, then built and delivered messaging through an integrated, multi-pronged approach.
The marketing approach was laser focused on surrounding the segment with compelling messaging while they were in transit. The campaign was impactful, efficient and in fact, a national business magazine estimated that the marketing spend was ten times the actual spend.
According to the CMO, "The Company was able to unlock growth in a highly competitive market through deep insight into the core need of the customer, and innovative plans and execution."