---
"We have everything we need to go to market, progressing from what was essentially a good idea to a practical launching point."
Jon Friedland, CEO, Outside Financial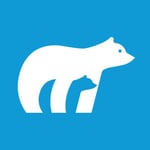 Outside Financial, a fintech startup, seeks to improve the auto loan experience. Filling a hole in his skillset, CEO, Jon Friedland engaged Chief Outsiders fractional CMO, Sharon Spooler to validate his idea and craft the online platform's brand, messaging and go-to-market strategy. Advising on all aspects of the business, Spooler directed the necessary research, planning and marketing resources to prepare for launch. With a focused and targeted strategy, website, processes and partners all in place, Friedland's vision has been transformed into an exciting reality.
Background
A Virtual Startup
Outside Financial offers an online platform for consumers to understand their choices and arrange the perfect auto loan before they go to the dealership to buy. Functioning as a virtual company, the co-founders reside in New York and San Diego.
Before founding the startup, Jon Friedland, CEO, worked on Wall Street. "I was an institutional investor in a range of industries from financial to digital media to auto dealerships that all come together in this company," he related.
Finding Marketing Expertise
Starting with two people and an idea, Friedland knew the problem he wanted to solve and what the solution could look like. He had done a lot of market research with dealers and lenders and people in the space.
Neither Friedland or his co-founder, however, had much marketing experience. "Although we think we have a great idea, we knew that we had a hole in our skillset," he said. "We were delighted to find Sharon [Spooler] and the Chief Outsiders network."
"Sharon came highly referred by an industry contact who had worked with her. Once we interfaced with Sharon, it became clear she had a great deal of expertise that could be of value to us."
Business Intelligence
"Our first conversation was about the market and competition," related Spooler. "Then we quickly started discussing their business model."

"Sharon impressed me with her high level of academic and business intelligence," Friedland explained. "She understood the process that we needed to execute very thoroughly, the product market implications, how our business would fit in the ecosystem, who our competitors were and what challenges would be key to solve."
After an initial consultation, Friedland decided that a fractional chief marketing officer was exactly what he needed. "We were pre-launch," he said. "Although we needed to incorporate many elements of marketing into our business plan, we didn't need a full-time CMO."
Growth Strategy
Clear Solutions
In late 2016, Friedland scheduled a 3-day, deep-dive session where he and his partner laid everything out for Spooler. "We asked a hundred questions and synced up on where we were and what we needed to do," he said.
Otherwise, with Friedland in New York, Spooler in Southern California and operations and development people in other parts of the country, they collaborated virtually and effectively by Zoom and Skype. In March of 2017, they got together to kick off website development work, and then again in October.
Throughout the engagement, Spooler interfaced and advised on almost every aspect of the enterprise from business strategy and planning to financial modelling and every aspect of marketing as needed.
"She's very responsive, capable and detail oriented, not just with process but also with financials," related Friedland. "She's not caught up in consulting-speak, but very clearly presents what needs to be done in her proposed solutions."
Finding a Niche
Friedland understood the importance of talking to customers. Working together, the team sourced a focus group in the market he wanted to target with a detailed survey.
"We learned a ton about how people felt, how they searched for cars, how they got financing," he reported. "It forced us to look at our process from the perspective of the customer. That's been extremely valuable in building the website."
They also talked to lenders and looked at other fintech approaches to understand how they were trying to tackle some of the same questions. "When we looked at the fintech disrupters out there, we saw an underserved population that don't have stellar credit," Friedland said.
Strategy Validation
The research confirmed that the product Outside Financial was proposing filled a hole in the market and a genuine consumer need from a convenience, savings and understanding perspective.
"We understood the customer process and their perspective about what it was like to go get a car loan," related Spooler. "We took that into consideration and built the product and the marketing plan around what we learned."
Ready to Go
To assist with branding, Spooler brought in other Chief Outsiders. She also handled a full suite of marketing and business tasks by connecting Outside Financial with resources to help with logos, video production, website design, SEO, compliance, operations, and other online best practices. "Chief Outsiders was great precisely because of the network," offered Friedland.
Once it gets going, Outside Financial has metrics in place to gage success, including profitability and share of voice within the chosen market segment. "We have goals for website traffic and expectations for loan conversions—clearly," he stated.
"Everything's ready to go and they plan to launch this summer—operations, processes, everything," confirmed Spooler.
Growth Results
Sharper and More Focused
Working together, Spooler and Outside Financial started with a vision, built the strategy, crafted the go-to-market plan and executed it. Now the online auto loan platform is ready for launch. "Sharon helped us to pressure test our financial model, design our image and our marketing plan absolutely from the ground up," stated Friedland.
"The process helped us to refine our business model, develop our marketing strategy and get ready to go to market," he added. "We'll have a sharper, more focused, tailored and targeted advertising spend, operation and initiative. And, we definitely expect better results."
Passion to Reality
Friedland feels passionate about his vision and the opportunity to help the customers that are being underserved. "It's both the realization of something that's really needed in the community as well as the opportunity to build a large profitable business," Spooler related.
"Working with Sharon helped me to take an idea that I believe is good that I'm passionate about and bring it many steps closer to reality," added Friedland. "So, I'm very grateful."

"She took our strategy from what was a good idea, helped us validate and test it and ensured we were asking all the right questions and assessing all the risks properly. She was a very good reality check."
A+ Fractional Results
"In the life of a fast-growing company, entrepreneurs have very different needs at different phases," concluded Friedland. "So, to be able to draw on the resources of an A+ talented person with a specific set of skills on a fractional basis is amazing! It suited what we needed perfectly."

"Sharon is the only fractional CMO where the numerator is bigger than the denominator," he teased. "She's very smart, industrious, earnest, a great marketer and strategist with a broad skill set. And personally, she's a pleasure to work with."

"The quality of work that Sharon and Chief Outsiders did for us was fantastic! Bringing a good idea and a good team together with a market fit and thesis about how to generate awareness and business for our company has been a wonderful thing."