"We feel confident that we will be able to achieve not only our 2015 stretch goals, but also those that we have established three years out - the arc of the hockey stick."

Kevin Lloyd, Director of Sales and Marketing, TengoInternet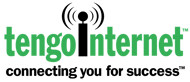 Wi-Fi users at RV resorts and other non-traditional venues rely on TengoInternet for an "at home" Internet experience. Broadly targeted marketing efforts had yielded a 10% market share of Wi-Fi networks for the outdoor hospitality market. The company engaged ChiefOutsider, Rex Bull, to develop messaging and an integrated plan that tightly focused sales and marketing on specific segments. Above average lead generation and a roadmap to increased sales put the company on track to achieve goals for 2015 and beyond.
Business Background
Wi-Fi for Modern Travelers
Millions of people each year travel in recreational vehicles (RVs) to see the vast number of unique places the U.S. has to offer. Still others choose to make their home in an RV as an alternative to the permanence and expense of a traditional home.
For these increasingly mobile "modern travelers," Wi-Fi is now a paramount consideration when choosing an RV resort or campground. In fact, with an 11-fold increase in the use of mobile devices in 2014, Wi-Fi service is no longer a nice-to-have amenity; it has become as essential as water, electric and sewer.
From staying in touch on their smartphones to streaming entertainment on their tablets, modern travelers have high—and growing—Wi-Fi expectations. To grow their business, park operators must deliver a positive consumer Wi-Fi experience. But while Wi-Fi has become essential, getting it right requires specialized expertise and experience.
TengoInternet's Turnkey Solution
TengoInternet launched in 2002 encouraged by a growing opportunity to provide both venues and consumers with high-quality internet access in 'non-traditional' venues: RV resorts, campgrounds, public parks, marinas, stadiums, and even oilfield housing facilities.
TengoInternet provides their customers with a turnkey solution and handles every aspect of Wi-Fi set-up, including:
Advising on technology and consumer experience trends
Wi-Fi network design and installation
Internet Service Provider (ISP) analysis, procurement, support and billing
Real-time system monitoring and 24/7/365 support
Personalized account management through reporting, insights and recommendations throughout the lifecycle
Superior Service and Experience
According to Kevin Lloyd, TengoInternet's Director of Sales and Marketing, there might be local shops that can help single venues, "but what makes TengoInternet different is our experience and values, which are integrated into everything we do and believe."
Lloyd says the company sets itself apart through:
Keeping our Customers Connected the TengoInternet Way, including service excellence, promise keeping, teamwork, growth for our customers, and scrappiness (developing creative solutions to meet specific needs)
Over a decade of experience delivering high-quality, customized solutions at more than 1,200 venues, delivering 4.5MM consumer connection experiences
Advisory and strategic services to ensure optimal solutions for each venue and its customers
Exceeding Increasing Expectations
"Customer expectations, from both the venues and consumers continue to increase and we are committed to not just meeting but exceeding each and every one of those needs," he said.
Headquartered in Austin, Texas since 2002 and with a state-of-the-art network operations center in San Antonio, TengoInternet maintains over 10% market share of the outdoor hospitality market with aggressive goals for 2015 and beyond.
Growth Strategy
Support New Marketing Leadership
As part of his ongoing commitment to leadership and business development, TengoInternet CEO, Eric Stumberg, wanted to augment some newly appointed senior leaders with outside resources. Stumberg knew of Chief Outsiders from his membership in Vistage and recommended that Lloyd meet and engage with Rex Bull, CMO.
Once they met, Lloyd knew that Rex was well suited to help establish a plan to take the business to the next level of its life cycle. "We had a lot of the pieces, but needed a specific marketing strategy that someone seasoned like Rex could help develop and implement," stated Lloyd.
Rex also helped Lloyd realize that he needed to identify the ideal customer from 13,000 plus outdoor venues across the U.S. "We quickly realized that our target customer was a sub-set of the whole, which allowed us to focus our organization and improve our efficiencies," related Lloyd.
Focused Marketing Plan
An integrated marketing plan was developed around this refined prospect pool to drive qualified leads to the sales team. Everyone in the organization is now laser-focused on the TengoInternet 'ideal customer'.
Profiled TengoInternet's 'ideal customer' and built targeted contact database
Repositioned the TengoInternet brand and supporting messaging by target segment
Aligned sales and marketing around specific segments, campaigns and offers
Created a dashboard of Key Performance Indicators (leading and lagging metrics, customer profitability)
Began rolling out new messaging by target segment across key channels including web
Growth Achieved
Above Average Lead Generation
New messaging is now resonating with prospects and customers based on above average industry lead generation performance. "We have a roadmap to increased sales that we hadn't in the past. We've never had a bigger pipeline than we have today, with actions and activities that are underway," states Lloyd.
Stretch and Hockey Stick Goals
"We feel confident that with the work that Rex has done for us we will be able to achieve not only our 2015 stretch goals, but also those that we have established three years out - the arc of the hockey stick," he continues.
Market Leadership
"Not only do we have a more aggressive growth strategy and plan, but also the brand repositioning work has helped us leverage our role as the market leader in outdoor WI-FI, to once again raise the consumer-experience bar within the Wi-Fi industry.

"Having Rex on our team has changed how we approach marketing altogether – he sees the entire forest, but also knows which trees to chop down. Rex has a great eye on the prize and a keen focus on revenue and profitability."

"We are totally focused on delivering a hospitable, 'at home' experience for every outdoor WI-FI consumer," concluded Lloyd.