Obviously, our situation is unprecedented. And we're all going through it together. We'll use this page to post our best thinking and advice, as well as what we're seeing from others.
What CEOs Should Do Right Now – From Chief Outsiders, by Industry:
Industrials Experts Panel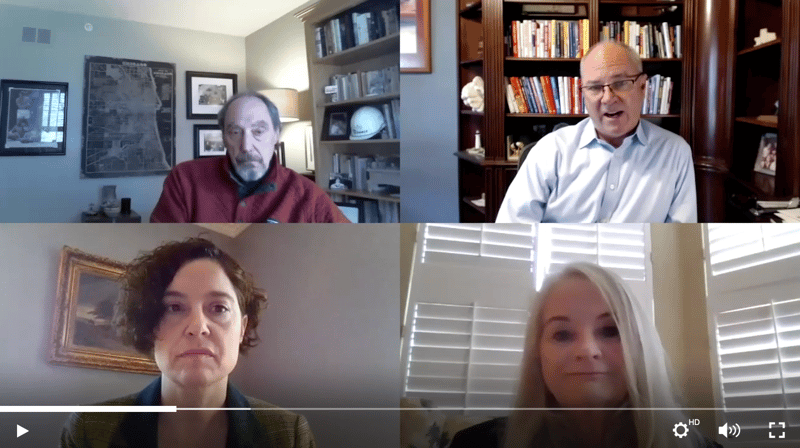 Financial Services Experts Panel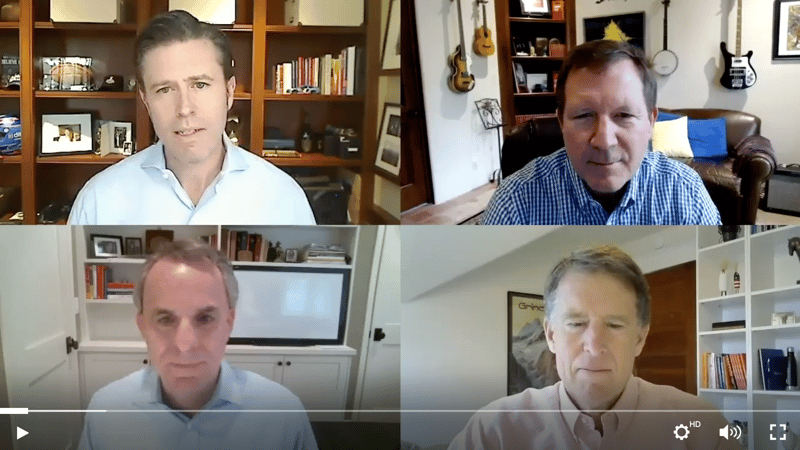 Our panel of financial services experts discuss what the COVID-19 crisis will mean for this industry. You can read more in the blog summary or view the discussion video in its entirety.
Professional Services Experts Panel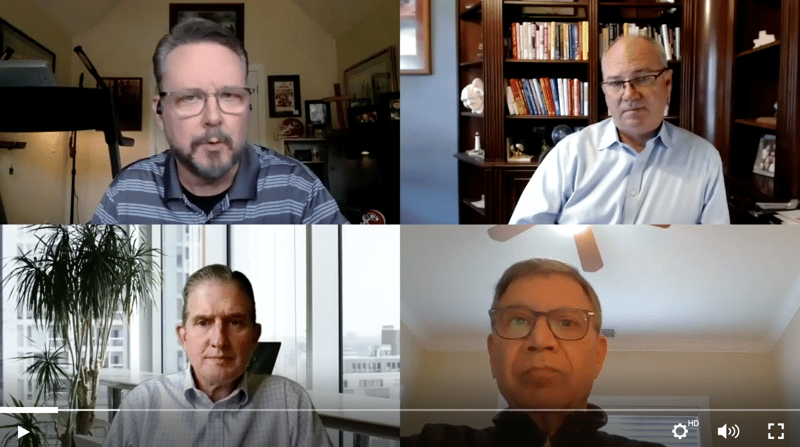 Hear from our panel of professional services marketing experts on how the COVID-19 crisis will impact the industry. You can read more in the blog summary or view the discussion video in its entirety.

Hospitality/Travel/Entertainment Experts Panel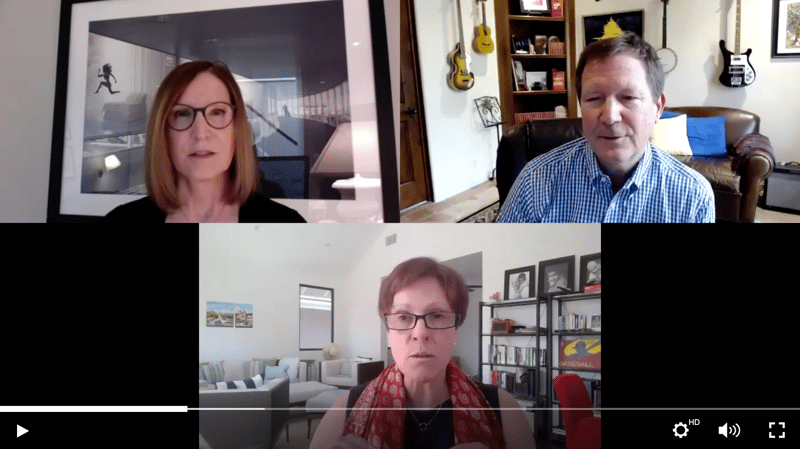 A panel of CMOs with strong experience in hospitality, travel and entertainment provide guidance on how the COVID-19 crisis will impact the industry and what business leaders must do to adjust. You can read the blog summary here or view the discussion video in its entirety.
Restaurant Experts Panel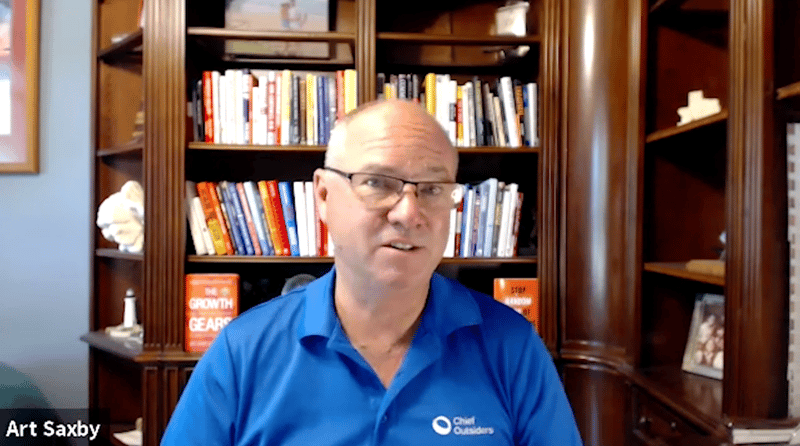 A panel of CMOs with strong experience in the restaurant industry provide pertinent advice to keep your business running today and ready for tomorrow. You can read the blog summary here or view the discussion video in its entirety.
Marketing Now Centerpiece of Recovery Strategy - Interview by Art Saxby
Art Saxby, Founder and CEO of Chief Outsiders, joins MMG's Katie Mulligan to explain why every company in the US needs to reevaluate and consider relaunching their commercial engine.
Articles from Chief Outsiders' Blog:
What can a Restaurant CEO do Right Now?
A B2B CEO's Guide to Navigating the COVID-19 Revenue Reality
COVID-19 Crisis: 12-Step Pre-Recovery Checklist for CEOs
Key Questions for CEOs to Ask Before Restarting Their Commercial Engines
Key Questions for Private Equity to have Portfolio Companies Address as they Restart their Commercial Engines
8 Tips to Keep Your Business Healthy in this Challenging Time
10 High-Leveraged Marketing Programs to Secure Your Business in an Economic Slowdown
3 Critical Practices for Running a Virtual Company
Private Equity Blog: COVID-19 POV: Remote Marketing for Portcos
Articles from Chief Outsiders in the Press:
Wiring Harness News: 4 Ways Industrial Manufacturing Companies Can Recover from COVID-19
Strategic CFO 360: How To Accelerate The Business Post-Pandemic
Modern Healthcare: Hospitals balance disclosure and privacy as COVID-19 spreads
Yahoo! Lifestyle: Can Your Business Thrive Despite Economic Challenges Like Coronavirus?
Business Traveller: How Brands Can Manage a Travel Industry Crisis
Luxury Daily: How to Inoculate Your Business Against an Economic Slowdown
Today's Restaurant: How Should Restaurants Deal with Coronavirus Consequences?
Empowering Pumps & Equipment: How Manufacturers Can Secure Supply Chains and Be Part of the Solution to the Coronavirus Crisis
Tactics Magazine: Start Future-proofing Your Business Now
The Lane Report: Marketing is more vital than ever in a crisis - 3 rules for connecting
Panel Builder & Systems Integrator: Maintaining Focus in Turbulent Times
Canadian Packaging: The 7 Rs of Resiliency Programs
The Florida Villager: 3 Rules for Connecting in a Crisis
Forbes: Four Time-Tested Principles To Guide US In Turbulent Times
American Marketer: 12-step pre-recovery checklist for CEOs
ClickZ: Three steps to prepare for the post-COVID-19 business world
C12: COVID-19 Executive Briefing - Now's the time to rebuild
Machine Design: Rethink Your Supply Chain to Bridge the Gaps
Tactics Magazine: 5 Steps to Marketing Success Post COVID-19
Martec Series: ACG & Chief Outsiders Take the Pulse of Private Equity Investors as Portfolio Companies Prepare to Restart Their Commercial Engines
ABF Journal: Private Equity Investors Emphasize Importance of Commercial Engine
Xeikon: Problem-Solving is Great, but Making Money is Better
Forbes: Purpose, Repurpose, and Re-Imagine: How Leaders Can Overcome Crises
1851: How Business Leaders Should Guide Recovery Right Now
Retail Customer Experience: The 7Rs of Resiliency Programs
Promotional World: Why Businesses Must Act Digital - Before It's Too Late
Authority Magazine: How to Survive and Thrive During a Time of Crisis
Retail Customer Experience: 6 Steps for Retailers in this Crisis and the Next
The Hollywood Times: 4 Rules of Marketing in a Time of Recovery
Sales Tech Star: The Key to Post-Crisis Communications: Offense
American Marketer: 5 Laws of Post-Pandemic Financial Recovery
Exhibitor: Post-Pandemic Recovery Insights, Outlook from Mid-Market Companies
Small Business Trends: Most CEOs Positive and Optimistic Despite the Pandemic
CMS Wire: What's the CMOs Playbook for Working With Reduced Headcount
OEM Off-Highway: 4 Ways Industrial Manufacturing Companies can Recover from COVID-19
1to1 Media: Survey: 67% of CEOs Expect to Hit Original 2020 Growth Targets
Chief Executive: How to Accelerate Your Business Post-Pandemic
Concrete Decor: Don't wait for the new normal: It's already here
Canadian Pizza: 5 Tips for the best customer experience during COVID-19
Best of the Best Public Content - What We're Sharing With Each Other:
COVID-19 Implications for Business from McKinsey & Company with full, global impact, forecasts and assessments
COVID-19 Risk Intelligence & Resource Center from WorldAware with up-to-date information on confirmed cases, worldwide travel restrictions, and other resources for business and personal travelers.
Three Elements of Value® for Consumers Take Precedence During a Pandemic from Bain & Company
The Places a COVID-19 Recession Will Likely Hit the Hardest from the Bookings global research team
FMLA Guidance to Employers from Littler on Washington's plans to support small businesses for FMLA and sick leave for employees
Scary Times Success Manual from Strategic Coach to build the right, helpful and productive mindset
Private Equity and the new reality of coronavirus from McKinsey & Company is a true playbook for GPs
Corona Virus Support Center for SMB Leaders from Paycor, leader in HR solutions
Welcome to the Low Touch Economy from the Board of Innovation on how to navigate the world after Covid-19.