Look for Senior Marketing Executives Dedicated to Your Company's Growth
At some point, capable CEOs call for a deep dive examination of marketing strategy performance. They want to know if the return on various email campaigns, events, and digital ads justifies the investment of resources, and more importantly, why they are not hitting their revenue targets.
If the marketing reality is not living up to expectations, it might be time to leverage business and marketing consulting services. The decision-makers conduct a search and find different ways to attack the problem. A full-time marketing agency is probably redundant if they already have a working team in place. But they wonder whether the company might benefit more from a Fractional CMO or a marketing consultant.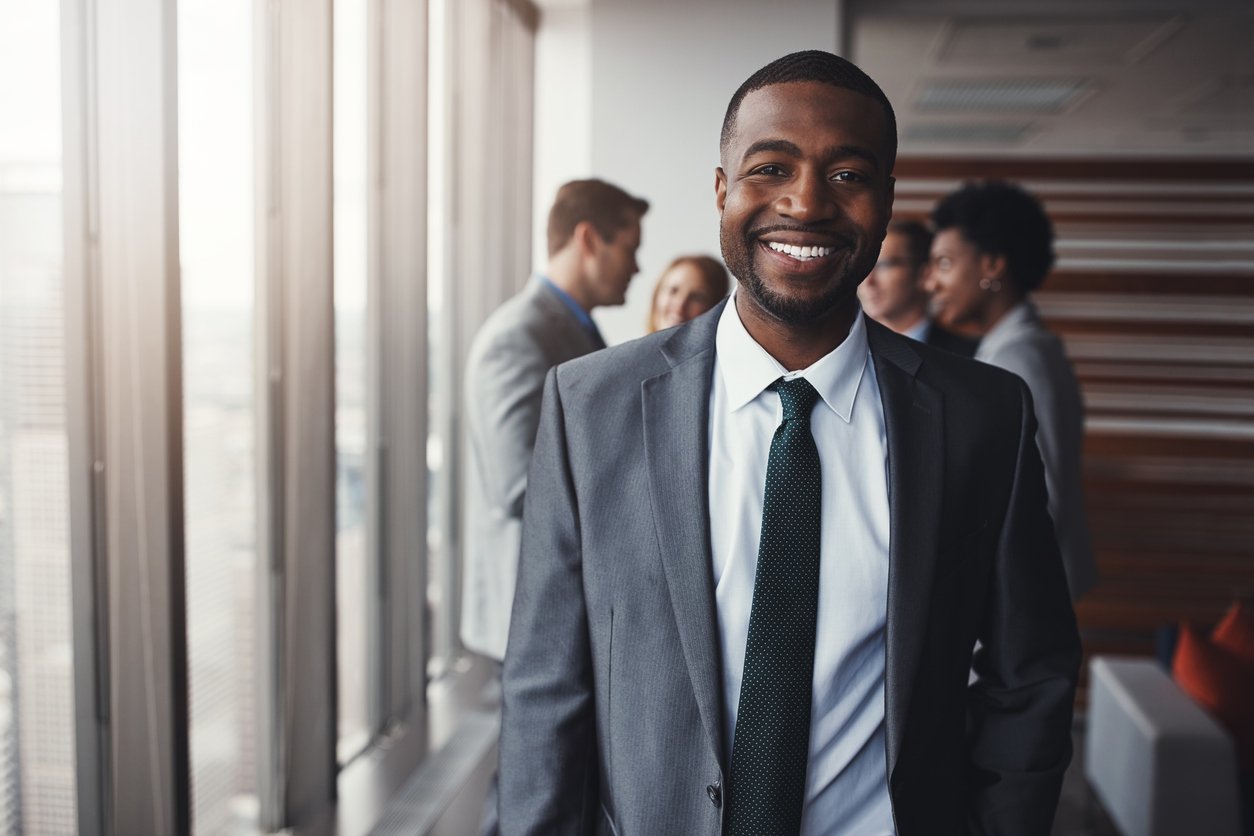 Here are some definitions and considerations regarding marketing consultants:
How to Select Your Fractional CMO
Step 1
Discovery Call
At your convenience, Chief Outsiders will set a time for you to share your unique challenges and opportunities for growth
Step 2
CMO Match
We help match your situation and requirements to one or more fractional CMOs, facilitating your selection to ensure you'll get the right expertise plus a good cultural fit
Step 3
Statement of Work
We develop a customized statement of work to achieve the desired outcomes with agreed to timeframes and costs
Step 4
Quick Start
Your CMO gets started in days, working month to month, without a long-term commitment
A marketing consulting company usually serves as an external add-on to your marketing team. Not embedded with your organization, they typically don't experience your culture up close. They provide services and recommendations from outside, on a fee or retainer basis.
A Fractional CMO (Chief Marketing Officer), on the other hand, is a highly experienced industry marketing expert who functions as a part-time member of your marketing team. Although they may provide similar services as marketing consultants, Fractional CMOs go so much further. Rather than simply crafting strategy or providing advice, they are often also tapped to oversee execution, and deliver results.
Chief Outsiders Marketing Consulting Services
Signs Your Company Needs Marketing Support
How do you know when it's time for your company to look for an outside marketing and strategy consultant?
Here are some signs to consider:
You have big marketing needs without a big marketing budget
Your company might be small to mid-size but is growing rapidly. You have people in place on your marketing team but they don't have the experience to take your marketing strategy to the next level. You've thought about hiring a full-time CMO but aren't sure you have the need or the budget quite yet.
The sales team lacks support
If your sales team is spending more time on creating sales collateral and presentations than actual selling, it might be time to call in the marketing cavalry. Your company needs a comprehensive strategy and targeted marketing plan that brings in leads for your sales team to close.
You need to fill a leadership hole in your marketing strategy
For many companies, a marketing plan just sort of evolves. They try one thing and move on to the next, without strategic direction. The President or CEO might provide occasional input, but nobody is really taking a hard look at potentially transformative marketing strategies.
Your target market doesn't understand your business
If there are potential ideal customers that don't know what you offer, then you have a big problem. Marketing is not an ad hoc activity, where your team performs random acts of marketing. It is a logical process that creates a customer experience and moves prospects through a coordinated buying journey.
If your company finds itself in any of these scenarios, then it's time to find a marketing strategy consultant.
Why Fractional CMOs Make Top Marketing Consultants
The biggest advantage of using a Fractional CMO instead of an outside marketing consultant is that they are more invested in and dedicated to your company. They take a hands-on approach to a variety of marketing responsibilities, become involved from creation to implementation, and leave your company with a well-defined road map to the future.
An outside marketing and consulting firm, on the other hand, will usually employ more of a hands-off approach to developing your marketing strategy. They work outside your team, deliver marketing and business consulting services, and must be retained year after year when no growth in your internal marketing systems or staff is produced.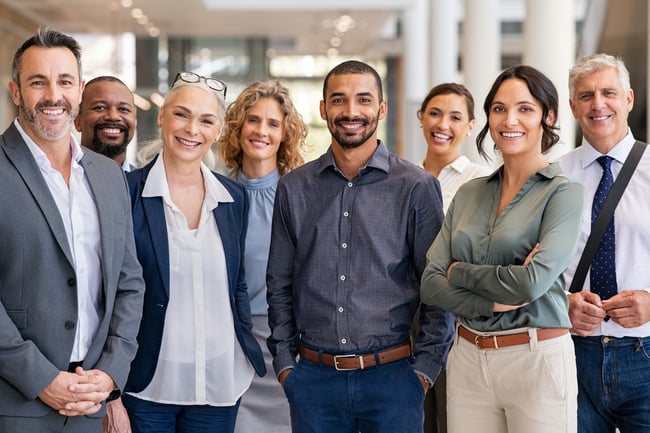 Fractional CMOs as
Executive Marketing Consultants
While the end services provided are similar, a Fractional CMO is a key part of your marketing team. He or she is fully committed and accountable for achieving a solid return on your marketing investment. By providing comprehensive business marketing consulting services, the Fractional CMO directs all aspects of your marketing strategy and is responsible for ensuring that your team is empowered to carry on once the engagement has ended.
Contributions of a Fractional CMO include:
Business Plan Development

Overall Marketing Strategy and Implementation

Market

Analysis

Product Development and Placement Strategy

Target Identification and Demographic Planning

Communication and Customer Experience

Social Media Presence

Marketing Metrics and ROI
Growth-driven companies harness the power of marketing to acquire quality leads and accelerate revenue streams. Let our marketing consultants secure your long-term growth with data-driven, cost-effective, and highly tailored marketing campaigns.
The Chief Outsiders Fractional CMO Difference
Chief Outsiders matches your company's needs with a top-tier, C-level marketing executive with experience in your industry. You and your marketing team will get to know your Fractional CMO well, making it easier to work together productively to achieve your goals and accelerate growth.
Only Chief Outsiders offers a roster of "been there, done that" C-level marketing executives. Whether it's delivering more leads, developing departmental leadership, or helping you make strategic decisions more quickly, your Chief Outsiders Fractional CMO will tackle your toughest growth challenges.
Industries we serve
Save time, improve revenue growth, and deliver better patient experiences with Chief Outsiders' top-notch business marketing consulting services.
Whether you are in the software, hardware, or services business, our tech-focused CMOs can help you implement strong lead and demand generation tactics.
Expand your cloud SaaS offerings into new markets and drive sustainable ARR and ARPU growth with data-driven marketing support.
We leverage our vast industry experience and executive-level talent to help financial service firms accelerate growth and enable business continuity.
Our marketing consultants help professional services firms boost client satisfaction, enhance web presence, and ensure steady revenue growth.
By maximizing data analytics and online engagement, we help consumer-focused companies stay on top of changing customer needs and market trends.
Grow your e-commerce store with optimized conversion strategies built to engage the right leads and boost transactions and average order value.
We develop and implement B2B and B2C marketing campaigns that engage profitable markets, drive aggressive growth, and minimize costly risks.
Our fractional CMOs help marketing firms identify new market opportunities, increase demand, and ensure efficient process flows.
Chief Outsiders Marketing Consulting Services
Bring Proven Executive Marketing Consultants to Your Company
Known for making big things happen, Fractional CMOs from Chief Outsiders have worked on the management teams of over 1,000 growth and mid-sized companies. Now is the time to bring the Instant Talent, Deep Expertise, and Tribal Power of Chief Outsiders Fractional CMOs to your company. Contact us at 855-777-2443 to find top marketing consultants and start accelerating your company's growth today.