Strategic Marketing Consulting Firm Signs as One of Six National Vistage International Sponsors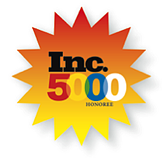 Dallas, TX – February 9, 2015 – Chief Outsiders, LLC, the nation's leading strategic marketing firm comprised solely of C-level marketing executives and one of the Inc. Magazine's 600 fastest growing privately held companies in the US, kicks off its national sponsorship of Vistage International with the Dallas Vistage Executive Summit on Wednesday, February 11 hosted in Dallas/Fort Worth at the Irving Convention Center from 8:00 a.m. to 5:40 p.m. This is the first in a series of Vistage Executive Summits to be sponsored by Chief Outsiders across the nation.
Cameron Herold, one of the Dallas Vistage Executive Summit's featured speakers who is the author of Double Double and well known as the entrepreneurial innovator who grew 1-800-GOT-Junk? from $2M to $106M in six years, said, "Progressive companies are recognizing the potential impact of hiring fractional executives, so I'm glad to see Chief Outsiders – who leads this category for C-level marketing executives – at this event and as a national sponsor for Vistage overall."
When asked by Pete Hayes, Principal at Chief Outsiders, what he thought about the Vistage event, Cameron Herold said, "Having spoken at numerous CEO events across the country, I can say with some authority that the Vistage Executive Summit is one of the premiere opportunities for CEOs to stay on top of their game."
Art Saxby, CEO at Chief Outsiders, said "I am always impressed by the quality of thinking that develops when a group of people with different perspectives focus on solving a problem. Because I have reaped the benefits of learning from other CEOs in my Vistage group and have enjoyed applying what I've learned to other businesses, Chief Outsiders has about half of our CMOs in groups around the country and has selected to be one of only six national Vistage sponsors."
Vistage International has lined up an all-star list of speakers who support the "Leading with 2020 Vision" theme and will deliver valuable information to the CEOs and executive teams in attendance that can be applied to improve and grow their businesses.
"The 2015 Vistage Executive Summit promises to be an outstanding day for our community's business leaders. The line-up of nationally recognized thought leaders coupled with interaction among the record number of other executives means our members and guests will find exceptional value," stated Bob Wightman, Lead Chair for this year's Vistage Executive Summit in Dallas/Fort Worth. "We are grateful for the support and participation of our event sponsors and look forward to a rich experience for everyone."
About Chief Outsiders
Chief Outsiders, LLC, an "Executives-as-a-Service" firm, helps grow mid-sized companies from coast-to-coast with more than 40 part-time, or fractional, Chief Marketing Officers (CMOs) who have held positions of VP Marketing or higher at one or more operating companies. These individuals' breadth of experience makes it possible for Chief Outsiders to put the right skill set on a leadership team of any company for a fraction of the cost of a full time executive. Unlike other strategic marketing and management consulting firms, Chief Outsiders works with company leadership teams to develop and implement market based growth plans. Chief Outsiders believes delivering a world-class marketing strategy on its own creates little value and that the real value is created by helping the organization implement the growth vision.
Because of its market based growth plans, leadership and experienced team, Chief Outsiders was recently listed by Inc Magazine as one of the 600 fastest growing privately held companies in the US (in the top 10 in Houston) and recognized for the Houston Business Journal's Fast 100. Businesses seeking Chief Outsiders as a premier source include: ErgoGenesis, Five Stone Tax, Summa Technologies, and Riverside Company portfolio companies OnCourse Learning, YourMembership.com and IDoc, Source Capital portfolio companies such as Abutec, and Merrill Lynch Specialties Group portfolio companies such as EarthColor.
CONTACT: Sterling Wilkinson, 817.771.2997, SWilkinson@ChiefOutsiders.com