Strategic Marketing Consulting Firm Offering Attending CEOs 5-year Growth Planning Guidance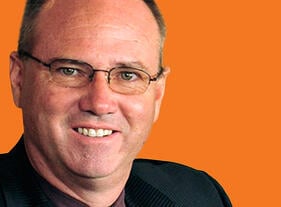 SAN DIEGO, Calif., Feb. 23, 2015 /PRNewswire/ -- Chief Outsiders, LLC, the nation's leading strategic marketing firm comprised solely of C-level marketing executives and one of Inc. Magazine's 600 fastest growing privately held companies in the U.S., continues its sponsorships of Vistage International with the San Diego Vistage Executive Summit (VES) on Tuesday, February 24 hosted at the Hilton San Diego Bayfront from 8:00 am to 5:00 pm. The event is the second of nearly 20 nationwide Vistage Executive Summits sponsored by Chief Outsiders, preceded by the Dallas event earlier this month.
"Since we're a Vistage member company, we're familiar with how CEO peer boards can help a company grow. Personally, I've walked away time and time again with insights from CEOs on how they solve and view their strategic and operational issues," said Principal of Chief Outsiders, Pete Hayes. "The annual San Diego event's roster of speakers is top notch. I look forward to hearing their messages surrounding the 'Leading with 2020 Vision' theme."
Chief Outsiders is offering attendees at the event a free 2020 Vision Marketing Toolkit, where CEOs and their executive teams can tap best practices to rigorously approach the 5-year planning cycle for achieving 2020 growth goals. CEOs interested not attending this event, but who would like more information, are encouraged to contact the firm directly.
About Chief Outsiders
Chief Outsiders, LLC, an "Executives-as-a-Service" firm, helps grow mid-sized companies from coast-to-coast with more than 40 part-time, or fractional, Chief Marketing Officers (CMOs) who have held positions of VP Marketing or higher at one or more operating companies. These individuals' breadth of experience makes it possible for Chief Outsiders to put the right skill set on a leadership team of any company for a fraction of the cost of a full time executive. Unlike other strategic marketing and management consulting firms, Chief Outsiders works with company leadership teams to develop and implement market based growth plans. Chief Outsiders believes delivering a world-class marketing strategy on its own creates little value and that the real value is created by helping the organization implement the growth vision.
Because of its market based growth plans, leadership and experienced team, Chief Outsiders was recently listed by Inc Magazine as one of the 600 fastest growing privately held companies in the US (in the top 10 in Houston) and recognized for the Houston Business Journal's Fast 100. Businesses seeking Chief Outsiders as a premier source include: ErgoGenesis, Five Stone Tax, Summa Technologies, and Riverside Company portfolio companies OnCourse Learning, YourMembership.com and IDoc, Source Capital portfolio companies such as Abutec, and Merrill Lynch Specialties Group portfolio companies such as EarthColor.
CONTACT: Sterling Wilkinson, 817.771.2997, SWilkinson@ChiefOutsiders.com