Sherlock's company, Marketwerks, will continue as an affiliate of the Houston-based collective of fractional Chief Marketing Officers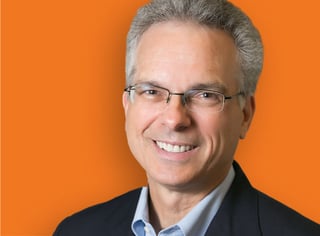 CHICAGO, IL – September 19, 2017 – Bob Sherlock, president of marketing consultancy Marketwerks Inc., has announced that his firm has joined Chief Outsiders, one of the nation's fastest growing management consulting firms providing on-demand or fractional Chief Marketing Officers to mid-sized and growth companies. Sherlock will be available for fractional CMO assignments with Chief Outsiders' universe of small- and mid-market business clients.
"Chief Outsiders will allow me to assist CEOs at B2B companies who are concerned that they'll miss their sales and margin goals unless they do something different," said Sherlock. "Backed by Chief Outsiders' resources, we can offer more services that enable these firms to attract customers willing to pay more when they see the value, and get paid what their solutions are really worth."
Sherlock founded Marketwerks in 2002 after founding and running a venture-funded logistics firm that operated a network of automated, unmanned delivery drop points. He previously served as CMO for Wickes Inc., an $850 million distributor and retailer of building materials,
Sherlock started his career at General Electric in its consumer durables business. He spent a year on GE's corporate marketing staff, then moved to the industrial side of GE in marketing roles and running GE Supply's sales and distribution operations in the northwestern U.S.
"We are excited to have Bob join Chief Outsiders," said Art Saxby, CEO at Chief Outsiders. "Along with his extensive experience developing and implementing effective marketing strategies, he can help clients to fully understand their own value, message it well, and price to get paid for it."
Bob has an MBA from Dartmouth's Amos Tuck School of Business Administration and a BA in Economics from the University of Maine. He is the author of Daring Caution: The Executive's Guide to Pricing Improvement.
About Chief Outsiders
Chief Outsiders, LLC is a nationwide "Executives-as-a-Service" firm, with more than 55 part-time, or fractional, Chief Marketing Officers (CMOs) engaged from coast-to-coast. Unlike other strategic marketing and management consulting firms, each CMO has held the position of VP Marketing or higher at one or more operating companies. Chief Outsiders have served on the executive team of over 500 client companies to drive growth strategy and execution plans for a fraction of the cost of a full-time executive.
Because of its market-based growth plans, quality of leadership, and experienced team, Chief Outsiders has been recognized for the past four years by Inc. Magazine as one of the 5,000 fastest growing privately held companies in the US, and was recognized in the Houston Business Journal's Fast 100. Chief Outsiders' CEO Art Saxby and Principal Pete Hayes are the co-authors of "The Growth Gears: Using a Market-Based Framework to Drive Business Success," an Amazon #1 best-seller for business owners and CEOs. For additional information about the companies who trust Chief Outsiders as their premier source for business growth acceleration, click here.