The Utah-based, growth-oriented business and marketing strategist is an ideal mentor for startup and mid-sized organizations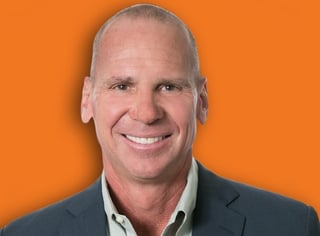 SALT LAKE CITY, UT – SEPTEMBER 29, 2016 – Chief Outsiders announces today the assignment of innovative, business and marketing strategic implementation expert Chris Lundell to its West Coast group of fractional CMOs.
With more than two decades of delivering real growth results in marketing, sales, and operations management, Lundell's career includes a proven track record spearheading leading edge marketing and operations strategies that have dramatically increased business growth.
"Today's startup and mid-size entrepreneurs know that true business success is all about tangible, measurable results that point us in the direction of continuous growth," said Karen Hayward, Managing Partner of the Chief Outsiders West team. "Lundell has delivered tangible and measurable results that have always exceeded expectations. His deep software and technology experience, combined with his solid foundation in proven, market-oriented growth strategies, has made him a trusted advisor to innovative businesses for nearly three decades – and this trend will undoubtedly continue with the businesses who work with Lundell and Chief Outsiders in the months and years to come."
Lundell joins the strategic marketing consulting organization after three years at Vivint Solar, Inc., where he served as CMO and Vice President of Business Development, delivering high-impact results in both roles. Prior to his time at Vivint, Lundell was responsible for North American startup operations for Endpoint and User IT Analytics disruptor Nexthink Technology, forming strategic alliances and partnering agreements with top national system integrators, while driving enterprise sales strategies and revenue growth.
In addition to his time as Chief Operating Officer of Domo, Inc., formerly named Corda Technologies, and Vice President and General Manager of LANDesk Software's Asia-Pacific Operations, Lundell's impressive track record also includes various sales and marketing positions at inventive organizations such as information technology company Novell, Inc., including running North America Marketing, where he successfully led branding and demand generation activities to support the company's $650 million North America sales quota.
Lundell holds both an MBA in Finance and a Bachelor's Degree in Business Management from Brigham Young University. He currently serves as the Acting Managing Board Member of Deductr, a computer software company that helps business owners with their tax deductions, and enjoys fly-fishing, boating, and family time at his home in beautiful Alpine, Utah. As the newest member of Chief Outsiders, Lundell is available today to guide entrepreneurs toward growth with measurable strategies for success.
About Chief Outsiders
Chief Outsiders, LLC is a nationwide "Executives-as-a-Service" firm, with more than 40 part-time, or fractional, Chief Marketing Officers (CMOs) engaged from coast-to-coast. Unlike other strategic marketing and management consulting firms, each CMO has held the position of VP Marketing or higher at one or more operating companies. Chief Outsiders have served on the executive team of over 300 client companies to drive growth strategy and execution plans for a fraction of the cost of a full time executive.
Because of its market-based growth plans, quality of leadership, and experienced team, Chief Outsiders was listed by Inc Magazine as one of the 1,000 fastest growing privately held companies in the US (in the top 25 in Houston), and was recognized in the Houston Business Journal's Fast 100. Chief Outsiders' CEO Art Saxby and Principal Pete Hayes are the co-authors of "The Growth Gears: Using a Market-Based Framework to Drive Business Success," an Amazon #1 best-seller for business owners and CEOs. For additional information about the companies who trust Chief Outsiders as their premier source for business growth acceleration, click here.
CONTACT: Sterling Wilkinson, SWilkinson@ChiefOutsiders.com