Wallner to deliver C-level product and marketing insights to Chief Outsiders' small and mid-sized business clients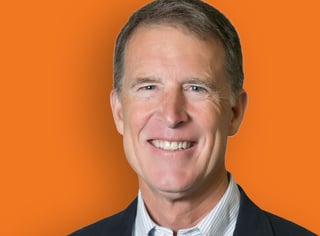 SAN FRANCISCO, CA – September 27, 2017 – Chris Wallner – an accomplished product management, development and e-commerce executive – has joined the West team of Chief Outsiders, a collective of fractional chief marketers who offer go-to-market insights and C-level expertise to small- and mid-market companies.
Wallner, who has a myriad of experiences as a financial marketing executive for firms such as Wells Fargo and Bank of America, is known for his proven ability to drive revenue growth by converting insights into actionable, sustainable strategies, and flawlessly executed solutions.
Most recently, Wallner was Senior Vice President of Product Management, Strategic Partnerships & Digital Channels for Rabobank, N.A. During Wallner's tenure, the regional California bank earned honors from J.D. Power for outstanding customer satisfaction for five consecutive years. Prior to his tenure at Rabobank, Wallner helped Wells Fargo simplify its complex and redundant home equity product line into a streamlined, yet feature rich menu of solutions consisting of two core products.
"Wallner is the kind of take charge, transformative CMO who helps businesses quickly gain positioning for go-to-market success," said Karen Hayward, managing partner of Chief Outsiders' West group. "He has a track record of accomplishments in coordinating internal and external resources and stakeholders to capture and grow market share."
Wallner, based in Sonoma County, Calif., holds both Bachelor's and Master's degrees from the University of California – Davis.
About Chief Outsiders
Chief Outsiders, LLC is a nationwide "Executives-as-a-Service" firm, with more than 55 part-time, or fractional, Chief Marketing Officers (CMOs) engaged from coast-to-coast. Unlike other strategic marketing and management consulting firms, each CMO has held the position of VP Marketing or higher at one or more operating companies. Chief Outsiders have served on the executive team of over 500 client companies to drive growth strategy and execution plans for a fraction of the cost of a full-time executive.
Because of its market-based growth plans, quality of leadership, and experienced team, Chief Outsiders has been recognized for the past four years by Inc. Magazine as one of the 5,000 fastest growing privately held companies in the US, and was recognized in the Houston Business Journal's Fast 100. Chief Outsiders' CEO Art Saxby and Principal Pete Hayes are the co-authors of "The Growth Gears: Using a Market-Based Framework to Drive Business Success," an Amazon #1 best-seller for business owners and CEOs. For additional information about the companies who trust Chief Outsiders as their premier source for business growth acceleration, click here.