Emerging and mid-market companies can benefit immediately from CMO-level hospitality and retail experience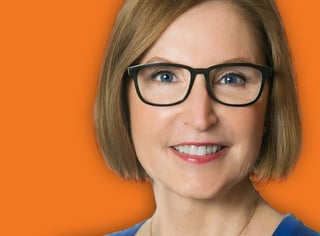 WASHINGTON, D.C. – January 5, 2016 – Thriving strategic marketing firm Chief Outsiders has strengthened its Southeast Tribe with the addition of Deborah Fell to the organization. The hands-on, customer-oriented Fell is immediately accessible to assist customer-experience-focused B2B and B2C companies on a fractional basis in defining, creating and implementing strategic growth plans, initiatives, tools and tactics that power real business results and build organizational legacies.
Such measures included a successful and swift repositioning initiative at a major manufacturing and retail company that helped one of its stores grow sales by 75 percent; and a repositioning effort for a global hospitality company that led to significant market share gains, Fell exemplifies the standard of C-level marketing support and thought leadership available through Chief Outsiders – a nationwide pacesetter that connects experienced CMOs with mid-market companies seeking to evolve their marketing strategies. Fell has a proven ability to develop deeper customer insights and to leverage that insight, along with strategy and creativity, to help clients grow better brands and businesses.
"Fell is a collaborative leader and a creative thinker who palpably accelerates growth and change from the instant she signs on to a new project," said Tom McCrary, Managing Partner for Chief Outsiders' Southeast region. "Fell and the rest of the Chief Outsiders understand how critical it is to embody change from Day One of the collaboration. It takes deft leadership insights, and a proven track record to live up to, and exceed, that expectation."
Chief Outsiders' fractional CMOs often have a diverse, accomplished background in multiple skill areas, but all have held the position of CMO or VP of Marketing at one or more operating companies. Fell's impressive track record in retail, service, products and manufacturing gives her the versatility to serve a wide variety of organizations that need simplified, strategic solutions to complex challenges.
Fell served as Senior Vice President of Global Marketing for Marriott International – guiding its marketing team from a TV- and print-focused strategy to an auspicious, multi-channel, integrated marketing organization concentrated on brand building and results. Prior, Fell served as Chief Marketing Officer at Swedish-based boutique luxury brand Hastens Beds, and with her brand re-positioning and implementation of new store retail design in the United States, Europe, and Asia, was able to gain the alignment of retail dealers in six month's time.
Based in Washington, D.C., Fell has held other high-profile positions during her successful history as a sales and marketing growth expert, including senior management roles at AT&T, Ecolab, and McDonald's Corporation.
About Chief Outsiders
Chief Outsiders, LLC, an "Executives-as-a-Service" firm, helps grow mid-sized companies from coast-to-coast with more than 40 part-time, or fractional, Chief Marketing Officers (CMOs) who have held positions of VP Marketing or higher at one or more operating companies. These individuals' breadth of experience makes it possible for Chief Outsiders to put the right skill set on a leadership team of any company for a fraction of the cost of a full time executive. Unlike other strategic marketing and management consulting firms, Chief Outsiders works with company leadership teams to develop and implement market based growth plans. Chief Outsiders believes delivering a world-class marketing strategy on its own creates little value and that the real value is created by helping the organization implement the growth vision.
Because of its market based growth plans, leadership and experienced team, Chief Outsiders was recently listed by Inc Magazine as one of the 1,000 fastest growing privately held companies in the US (in the top 25 in Houston) and recognized for the Houston Business Journal's Fast 100. Businesses seeking Chief Outsiders as a premier source include: ErgoGenesis, Five Stone Tax, Summa Technologies, and Riverside Company portfolio companies OnCourse Learning, YourMembership and IDoc, Source Capital portfolio companies such as Abutec, and Merrill Lynch Specialties Group portfolio companies such as EarthColor.
CONTACT: Sterling Wilkinson, 817-771-2997, SWilkinson@ChiefOutsiders.com