Adding to the national management consulting firm's diverse toolbox of marketing experts.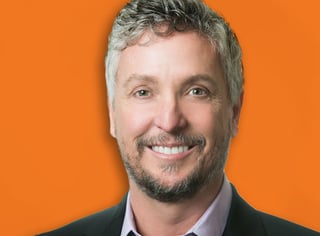 HOUSTON, TX – March 10, 2016 – Chief Outsiders, LLC is pleased to announce that Evan Eckman, with more than 20 years of executive-level global marketing experience in Fortune 500, mid-sized and growth companies, has joined the management consulting firm as its newest consultative CMO. Joining the Chief Outsiders tribe, Mr. Eckman offers marketing expertise in market-based insights, marketing strategy, product innovation, marketing planning and comprehensive implementation.
Mr. Eckman began his career with food industry giant Nestle in the U.S., with global marketing leadership assignments across diverse industries to follow, including Energizer Holdings and International Paper Company. Mr. Eckman has held Chief Marketing Officer positions with Hero Group, leading brands such as Beech-Nut Nutrition and Betty Crocker, as well as Chief Marketing Officer of skin care giant Beiersdorf Inc., leading a brand portfolio which included NIVEA, NIVEA-Men, Eurcerin and Aquaphor brands. Most recently, before joining the Chief Outsiders team, Mr. Eckman founded Market Challenger Consulting, a boutique marketing firm specializing in market-based strategies for B2C and B2B companies.
"Mr. Eckman brings a rich experience to our Chief Outsiders tribe. His track record of battle-tested experience offers to help guide a client's executive team from marketplace insights, to strategy development and execution", said Tom McCrary, Managing Partner, Chief Outsiders in the Southeast. "Both the depth and breadth of Evan's vision and his set of unique market-based skills offer incredible value for our clients seeking solid market strategy guidance."
About Chief Outsiders
Chief Outsiders, LLC, an "Executives-as-a-Service" firm, helps grow mid-sized companies from coast-to-coast with more than 40 part-time, or fractional, Chief Marketing Officers (CMOs) who have held positions of VP Marketing or higher at one or more operating companies. These individuals' breadth of experience makes it possible for Chief Outsiders to put the right skill set on a leadership team of any company for a fraction of the cost of a full time executive. Unlike other strategic marketing and management consulting firms, Chief Outsiders works with company leadership teams to develop and implement market based growth plans. Chief Outsiders believes delivering a world-class marketing strategy on its own creates little value and that the real value is created by helping the organization implement the growth vision.
Because of its market based growth plans, leadership and experienced team, Chief Outsiders was recently listed by Inc Magazine as one of the 1,000 fastest growing privately held companies in the US (in the top 25 in Houston) and recognized for the Houston Business Journal's Fast 100. Businesses seeking Chief Outsiders as a premier source include: ErgoGenesis, Five Stone Tax, Summa Technologies, and Riverside Company portfolio companies OnCourse Learning, YourMembership and IDoc, Source Capital portfolio companies such as Abutec, and Merrill Lynch Specialties Group portfolio companies such as EarthColor.
CONTACT: Sterling Wilkinson, 817-771-2997, SWilkinson@ChiefOutsiders.com