IHOP's former top marketer is now available for immediate, fractional engagements as part of the Houston-based "Executives-as-a-Service" firm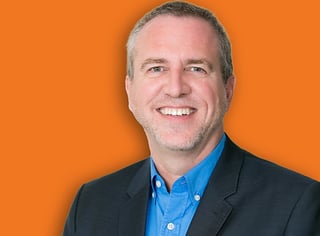 LOS ANGELES, CA – December 13, 2017 – Kirk Thompson – a lauded hospitality marketing executive who has lent senior-level insights to some of the globe's biggest brands – has joined Chief Outsiders, one of the nation's fastest growing management consulting firms. Thompson is now available to provide expertise on a fractional basis to small- and mid-market businesses at an inflection point, and needing a fresh perspective and insights to achieve change, a relaunch, new efficiencies, or new revenue growth.
Just prior to joining Chief Outsiders, Thompson was the SVP/Chief Marketing Officer & Head of Culinary Development for IHOP Restaurants, where he led marketing and media strategy, digital/social/mobile experience, and menu innovation. At IHOP, he increased sales, share and brand relevance among millennial families and young adults through the introduction of a new menu, advertising, social and mobile strategies.
In a storied career spanning more than two decades, Thompson also has guided brand strategies for a wide range of regional, national and global companies, including Hilton Worldwide, Westfield Malls and The Coca-Cola Company; and has been a Senior Vice President and Group Account Director for legendary ad agency McCann WorldGroup.
"Kirk is a marketing change agent, whose focus on brand strategy, competitive opportunities and product innovation translates to results, no matter the market segment or company size," said Karen Hayward, Managing Partner of Chief Outsiders' West Team. "Like other CMOs in the Chief Outsiders universe, Kirk knows how to gain immediate, market-level insights into a company's unique challenges and opportunities, and to use those gleanings to develop strategies that a business can implement quickly to foster success."
Thompson has an MBA in Marketing from Goizueta Business School at Emory University in Atlanta; and a Bachelor's degree in Political Science from Duke University in Durham, NC.
About Chief Outsiders
Chief Outsiders, LLC is a nationwide "Executives-as-a-Service" firm, with more than 60 part-time, or fractional, Chief Marketing Officers (CMOs) engaged from coast-to-coast. Unlike other strategic marketing and management consulting firms, each CMO has held the position of VP Marketing or higher at one or more operating companies. Chief Outsiders have served on the executive team of over 500 client companies to drive growth strategy and execution plans for a fraction of the cost of a full-time executive.
Because of its market-based growth plans, quality of leadership, and experienced team, Chief Outsiders has been recognized for the past four years by Inc. Magazine as one of the 5,000 fastest growing privately held companies in the US, and was recognized in the Houston Business Journal's Fast 100. Chief Outsiders' CEO Art Saxby and Principal Pete Hayes are the co-authors of "The Growth Gears: Using a Market-Based Framework to Drive Business Success," an Amazon #1 best-seller for business owners and CEOs. For additional information about the companies who trust Chief Outsiders as their premier source for business growth acceleration, click here.