The California-based business strategist specializes in enabling companies to change their scale and efficiency while delighting and serving their customers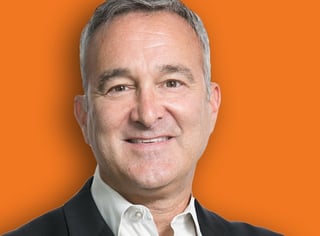 ORANGE COUNTY, CA – AUGUST 18, 2016 – Chief Outsiders announces today the addition of passionate business strategist and growth visionary Rob Talbot to its highly experienced coast-to-coast team of fractional chief marketers.
Talbot signs on with more than two decades' experience in leading creative and pragmatic teams that deliver revenue-driving solutions for Fortune 500, mid-sized and growth companies in the entertainment, e-commerce, real estate, startups, and technology verticals.
Thriving on solving complex problems with through inventive business solutions, Talbot inspires organizations to drive business growth through a myriad of marketing strategies, including: Brand positioning, defining pricing and monetization strategies, sales funnel maximization, digital and social media, content marketing, partnerships, PR, and consumer relationship management.
"Today's executives must tie their vision to a concrete strategy, with timelines, defined action items, and deliverables to monitor and measure growth and success," said Art Saxby, CEO, Founder & Principal at Chief Outsiders. "Talbot excels in these crucial areas, and makes sense of competitive product, pricing, and go-to-market strategies."
Before joining Chief Outsiders, Talbot served as Senior Vice President of Marketing at RealtyTrac, a real estate data and analytics provider, where he was responsible for designing and executing growth-oriented B2B and B2C customer acquisition strategies. Prior to this leadership role, he served as VP Marketing for M-GO, a streaming video service, where he designed and implemented innovative customer acquisition programs.
Throughout his career Talbot has held senior management positions at Move, Inc., Sony Pictures Digital Network, Lifetime Television and HBO. In these roles, he enabled these businesses to enjoy growth through cohesive customer acquisition plans, new partnerships, and brand-building efforts.
Holding a bachelor's degree in psychology from Tulane University, and an MBA in marketing from UCLA's Anderson School of Management. As the newest fractional CMO on Chief Outsiders' West Coast team, Talbot will partner with executives to drive customer-centric business growth for today's future-focused Entertainment, Consumer Products, Real Estate, Technology, E-commerce, Music, Fashion, Beauty, and Digital Media industries.
About Chief Outsiders
Chief Outsiders, LLC is a nationwide "Executives-as-a-Service" firm, with more than 40 part-time, or fractional, Chief Marketing Officers (CMOs) engaged from coast-to-coast. Unlike other strategic marketing and management consulting firms, each CMO has held the position of VP Marketing or higher at one or more operating companies. Chief Outsiders have served on the executive team of over 300 client companies to drive growth strategy and execution plans for a fraction of the cost of a full time executive.
Because of its market-based growth plans, quality of leadership, and experienced team, Chief Outsiders was listed by Inc Magazine as one of the 1,000 fastest growing privately held companies in the US (in the top 25 in Houston), and was recognized in the Houston Business Journal's Fast 100. Chief Outsiders' CEO Art Saxby and Principal Pete Hayes are the co-authors of "The Growth Gears: Using a Market-Based Framework to Drive Business Success," an Amazon #1 best-seller for business owners and CEOs. For additional information about the companies who trust Chief Outsiders as their premier source for business growth acceleration, click here.
CONTACT: Sterling Wilkinson, SWilkinson@ChiefOutsiders.com