Strategic Marketing Firm to sponsor and participate in a hands-on executive leadership summit designed to stimulate mid-market growth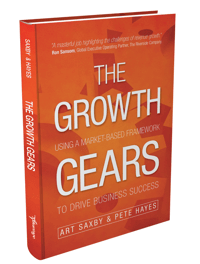 DALLAS, TX – January 26, 2016 – Chief Outsiders, LLC, the nation's leading marketing consulting firm comprised solely of C-level marketing executives, is sponsoring the Vistage Executive Summit in Dallas. The event is designed to help today's DFW business leaders gain the type of role mastery needed to transform their companies.
Business owners and CEOs (whether associated with Vistage or not) are invited to register now to attend the day-long event taking place at the Irving Convention Center, 500 W. Las Colinas Blvd., Irving, TX from 7:30 a.m. to 4:30 p.m. on Tuesday, February 9, 2016. The registration link may be accessed by clicking here.
Through a series of keynote presentations and select workshops, Vistage Executive Summit attendees will examine the roles of Entrepreneur, Leader, Dreamer and Innovator to gain a broad perspective of their organization and leadership style, and achieve a plan of action for business growth.
Among the workshops at the Vistage Executive Summit is Chief Outsiders CEO Art Saxby's "What's the Difference Between Sales and Marketing?," a program that will walk executives through a process of applying specific market insights to a company's sales and marketing functions, as a means of maximizing business growth opportunities. (The basis of the workshop comes from Saxby's blog of the same title, which remains the most read Chief Outsiders blog.)
Saxby's workshop is based on the #1 Amazon Best Selling book, The Growth Gears, which he and Chief Outsiders Principal Pete Hayes authored to help fellow CEOs better understand the types of insights, strategies and tactical details that are "must-haves" in a well-designed growth plan. The Growth Gears is now available for pre-order. Learn more and get a free sample at growthgears.com.
"Saxby and Hayes provide smart, practical advice for anyone leading a company in today's increasingly complex world," said Vistage CEO Sam Reese about The Growth Gears. "Their market-based approach challenges CEOs to venture outside the four walls of their organizations to better understand the values, attitudes and behaviors of those responsible for growing today's companies—their customers."
Chief Outsiders – ranked as one of the Inc. Magazine's fastest growing privately held companies in the U.S. and a national sponsor of Vistage – regularly works with the peer-to-peer membership organization for chief executives and entrepreneurs on events focused on helping move businesses forward.
"We have an incredible lineup for this year," said Bob Wightman, lead Vistage Chair for February's DFW event. "In keeping with the theme 'Bold Leadership,' we plan to present content that focuses on how to be a proactive leader and not fall victim to an uncertain environment."
About Vistage Worldwide, Inc.
Vistage Worldwide members get results. Founded in 1957, Vistage assembles and facilitates private advisory groups for CEOs, senior executives and business owners. An exclusive community of more than 20,000 business leaders across a broad array of industries in 16 countries, Vistage provides powerful networking opportunities and allows members to tap into different perspectives to solve difficult challenges, evaluate opportunities and develop effective strategies for better professional and business performance. Vistage groups are facilitated by successful independent leaders who provide valuable professional insight, executive coaching and corporate training based on their own extraordinary achievements. Vistage: Leading executives to achieve more than they ever imagined possible. Visit vistage.com for more details.
About Chief Outsiders
Chief Outsiders, LLC, an "Executives-as-a-Service" firm, helps grow mid-sized companies from coast-to-coast with more than 40 part-time, or fractional, Chief Marketing Officers (CMOs) who have held positions of VP Marketing or higher at one or more operating companies. These individuals' breadth of experience makes it possible for Chief Outsiders to put the right skill set on a leadership team of any company for a fraction of the cost of a full time executive. Unlike other strategic marketing and management consulting firms, Chief Outsiders works with company leadership teams to develop and implement market based growth plans. Chief Outsiders believes delivering a world-class marketing strategy on its own creates little value and that the real value is created by helping the organization implement the growth vision.
Because of its market based growth plans, leadership and experienced team, Chief Outsiders was recently listed by Inc Magazine as one of the 1,000 fastest growing privately held companies in the US (in the top 25 in Houston) and recognized for the Houston Business Journal's Fast 100. Businesses seeking Chief Outsiders as a premier source include: ErgoGenesis, Five Stone Tax, Summa Technologies, and Riverside Company portfolio companies OnCourse Learning, YourMembership and IDoc, Source Capital portfolio companies such as Abutec, and Merrill Lynch Specialties Group portfolio companies such as EarthColor.
CONTACT: Sterling Wilkinson, 817-771-2997, SWilkinson@ChiefOutsiders.com