Article notes Chief Outsiders' high Net Promoter scores as evidence of "uncommon success"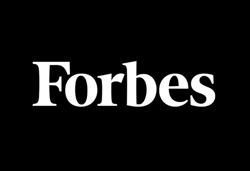 HOUSTON, TX – February 20, 2019 – Through its unique model of delivering fractional Chief Marketing Officers to inflection-point mid-market companies, Chief Outsiders has unlocked the secret to customer satisfaction. This is according to Forbes writer Kimberly A. Whittler, who cited Chief Outsiders' high Net Promoter scores as evidence of its "uncommon success" in exceeding client expectations. In the process, Chief Outsiders has connected fractional CMOs to more than 700 client companies that have embraced the company's "Executives-as-a-Service" solution.
Whittler's interview with Chief Outsiders Principal and CMO Pete Hayes can be found here.
About Chief Outsiders
Chief Outsiders, LLC is a nationwide "Executives-as-a-Service" firm, with more than 60 part-time, or fractional, Chief Marketing Officers (CMOs) engaged from coast-to-coast. Unlike other strategic marketing and management consulting firms, each CMO has held the position of VP Marketing or higher at one or more operating companies. Chief Outsiders have served on the executive team of over 700 client companies to drive growth strategy and execution plans for a fraction of the cost of a full-time executive.
Because of its market-based growth plans, quality of leadership, and experienced team, Chief Outsiders has been recognized for the past five years by Inc. Magazine as one of the 5,000 fastest growing privately held companies in the US, and was recognized in the Houston Business Journal's Fast 100. Chief Outsiders' CEO Art Saxby and Principal Pete Hayes are the co-authors of "The Growth Gears: Using a Market-Based Framework to Drive Business Success," an Amazon #1 best-seller for business owners and CEOs. For additional information about the companies who trust Chief Outsiders as their premier source for business growth acceleration, click here.