Multilingual, multi-industry branding and strategic marketing specialist is the latest part-time CMO to join the "Executives-as-a-Service" firm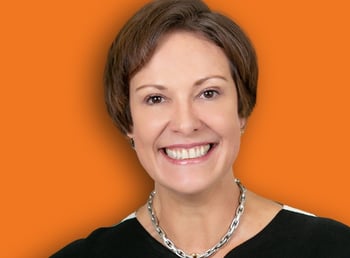 LOS ANGELES, CA – September 14, 2018 – After more than 20 years of global experience in the design and execution of award-winning brand recognition, product positioning, and revenue building strategies for some of the world's most esteemed businesses, California-based Adriana Lynch is the latest fractional Chief Executive to join Chief Outsiders' ranks.
Lynch's appointment empowers companies expanding into new markets to understand and meet the unique needs of international citizens, and especially the Hispanic consumer. Now that this group has more purchase power in the United States than ever, consumer-focused businesses in industries such as healthcare, health and wellness, food and beverage, hospitality, and skincare can leverage the multicultural marketing savant's expertise to better communicate and position their products and services.
In addition to serving as the Director of Strategic Brand Management at The Walt Disney Corporation, Lynch also held roles as the VP of Family Meals and Multicultural Marketing at ConAgra Foods, SVP of Marketing & Corporate Communications at St. Joseph Health System, and SVP and CMO of both Arbonne International and Isagenix.
Throughout her career, Lynch has forged successes for several favorite consumer brands, including leading Pillsbury International's marketing team in the expansion of Old El Paso, Green Giant, Pillsbury, and Haagen-Dasz, into Greece, the Middle East, Israel, and Russia. She also spearheaded the development and launch of the Haagen-Dasz Dulce de Leche flavor, which became the second best-selling product in the ice cream colossus's portfolio.
"When consumer products companies search for new ways to reach loyal customers and maintain profitability, they often need guidance in finding a niche and establishing an international presence," said Karen Hayward, Managing Partner of Chief Outsiders' Western team. "Adriana provides immeasurable value to enterprises in high-touch industries that require an insider's vision and functional expertise to achieve continuous success."
Lynch earned her B.S. in Business Administration with concentrations in Marketing and Finance from Fundaçao Getulio Vargas in Sao Paulo, Brazil. She is also a Harvard Business School MBA graduate. She speaks fluent English, Portuguese, and Spanish, and is a past recipient of the "CMO Maverick of the Year" Silver Stevie Award. She also provides her leadership and insights as CEO of HearAid Foundation.
About Chief Outsiders
Chief Outsiders, LLC is a nationwide "Executives-as-a-Service" firm, with more than 60 part-time, or fractional, Chief Marketing Officers (CMOs) engaged from coast-to-coast. Unlike other strategic marketing and management consulting firms, each CMO has held the position of VP Marketing or higher at one or more operating companies. Chief Outsiders have served on the executive team of over 700 client companies to drive growth strategy and execution plans for a fraction of the cost of a full-time executive.
Because of its market-based growth plans, quality of leadership, and experienced team, Chief Outsiders has been recognized for the past five years by Inc. Magazine as one of the 5,000 fastest growing privately held companies in the US, and was recognized in the Houston Business Journal's Fast 100. Chief Outsiders' CEO Art Saxby and Principal Pete Hayes are the co-authors of "The Growth Gears: Using a Market-Based Framework to Drive Business Success," an Amazon #1 best-seller for business owners and CEOs. For additional information about the companies who trust Chief Outsiders as their premier source for business growth acceleration, click here.