Karen Hayward takes reigns as Managing Partner at Chief Outsiders, LLC.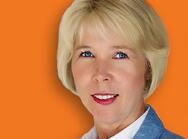 Mountain View, CA – May 6, 2015 – Chief Outsiders announced the appointment of Karen Hayward as the Managing Partner of its Western region. Chief Outsiders is the nation's largest executive marketing firm focused on implementing marketing based growth plans for mid-sized and growth companies. As a Managing Partner, Hayward will work to continue the region's explosive growth, continuing to expand services to growth and mid-sized companies, typically companies that don't have a full-time VP of marketing or CMO on staff.
"It's our fastest growing region. The West has tripled its number of consulting CMOs in the past 12 months, with an accompanying 300+% growth in revenue and new clients," said Pete Hayes, Principal of the firm.
In the past 6 months, Chief Outsiders has expanded its presence in the West to include San Diego, Orange County, Marin and Seattle.
"Since I've joined Chief Outsiders, I've seen us mature and grow, and it's exciting to see our client companies grow as we grow ourselves," said Hayward. "What we are doing is unique and we get to see the fruit of our labor firsthand when we help companies face their challenges and achieve their goals. I am proud and eager to take on this endeavor."
Karen joined the firm in 2014 after a successful career holding executive positions at EarthLink Business, CenterBeam, Accelio, BeyondWork and Xerox Canada.
She has received numerous rewards and recognitions for her marketing campaigns, sales skills and performance including being named one of the "Power 100: The Most Powerful Women of the Channel."
"Karen has exemplified leadership since the day she joined the Tribe. Her ability to turn vision into actionable strategy quickly, then overseeing successful implementation, has lent itself to grow client companies and I have no doubt she will now use it to lead the West," said Hayes.
About Chief Outsiders
Chief Outsiders, LLC, an "Executives-as-a-Service" firm, helps grow mid-sized companies from coast-to-coast with more than 40 part-time, or fractional, Chief Marketing Officers (CMOs) who have held positions of VP Marketing or higher at one or more operating companies. These individuals' breadth of experience makes it possible for Chief Outsiders to put the right skill set on a leadership team of any company for a fraction of the cost of a full time executive. Unlike other strategic marketing and management consulting firms, Chief Outsiders works with company leadership teams to develop and implement market based growth plans. Chief Outsiders believes delivering a world-class marketing strategy on its own creates little value and that the real value is created by helping the organization implement the growth vision.
Because of its market based growth plans, leadership and experienced team, Chief Outsiders was recently listed by Inc Magazine as one of the 600 fastest growing privately held companies in the US (in the top 10 in Houston) and recognized for the Houston Business Journal's Fast 100. Businesses seeking Chief Outsiders as a premier source include: ErgoGenesis, Five Stone Tax, Summa Technologies, and Riverside Company portfolio companies OnCourse Learning, YourMembership.com and IDoc, Source Capital portfolio companies such as Abutec, and Merrill Lynch Specialties Group portfolio companies such as EarthColor.
CONTACT: Sterling Wilkinson, 817-771-2997, SWilkinson@ChiefOutsiders.com