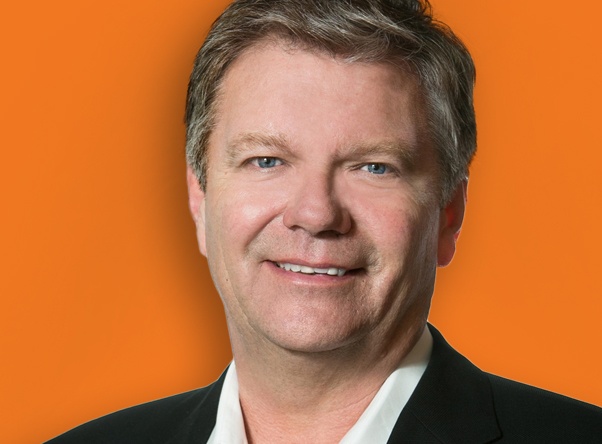 CHICAGO, IL – September 16, 2015 – On the heels of its recent inclusion in the Inc. 5000 list of fastest-growing privately held companies, Chief Outsiders is continuing the trend that abetted the recognition. Geoff Kehoe – the marketing mastermind behind a series of recent successes in the B2C tech space – is now available to help mid-market companies replicate those triumphs within their own marketplace.

Kehoe joins a team of more than 40 other such "Chief Outsiders" – both the name of the country's leading strategic marketing firm, and an apt characterization of the experienced, C-level marketing executives with varied experiences who take on more temporary, "right-sized" engagements.

"Geoff is the epitome of what our clients look for in a Chief Outsider – someone with the experiences, leadership skill and track record who can make an immediate impact for a company that has decided that it is ready to flex more marketing muscle," said David Vroom, managing partner of Chief Outsiders' Midwest tribe.

"Geoff – with his global marketing insights and significant accomplishments for regarded names like Amazon, Motorola and ServiceMaster – is a transformation master – able to help companies adopt the kinds of disruptive techniques and technologies to compete in today's hyper-charged consumer marketplace."

Kehoe – embedded with titanic internet retailer Amazon – launched that enterprise's first wireless store to focus on the demand for unlocked handsets and plans, and led that channel to more than $100 million in revenue. He also was a key member of Motorola's launch team for its RAZR cell phone – widely recognized as the most successful product launch in Motorola's proud history.

Like other Chief Outsiders, the Chicago-based Kehoe has held the position of CMO or VP of Marketing at one or more operating companies, including DirectBuy, SmileCareClub, VISANOW and ServiceMaster.com.


About Chief Outsiders
Chief Outsiders, LLC, an "Executives-as-a-Service" firm, helps grow mid-sized companies from coast-to-coast with more than 40 part-time, or fractional, Chief Marketing Officers (CMOs) who have held positions of VP Marketing or higher at one or more operating companies. These individuals' breadth of experience makes it possible for Chief Outsiders to put the right skill set on a leadership team of any company for a fraction of the cost of a full time executive. Unlike other strategic marketing and management consulting firms, Chief Outsiders works with company leadership teams to develop and implement market based growth plans. Chief Outsiders believes delivering a world-class marketing strategy on its own creates little value and that the real value is created by helping the organization implement the growth vision.
Because of its market based growth plans, leadership and experienced team, Chief Outsiders was recently listed by Inc Magazine as one of the 1,000 fastest growing privately held companies in the US (in the top 25 in Houston) and recognized for the Houston Business Journal's Fast 100. Businesses seeking Chief Outsiders as a premier source include: ErgoGenesis, Five Stone Tax, Summa Technologies, and Riverside Company portfolio companies OnCourse Learning, YourMembership and IDoc, Source Capital portfolio companies such as Abutec, and Merrill Lynch Specialties Group portfolio companies such as EarthColor.
CONTACT: Sterling Wilkinson, 817-771-2997, SWilkinson@ChiefOutsiders.com