Fractional CMO firm elevates marketing executive in light of her contributions to the market re-emergence of a portfolio of mid-market companies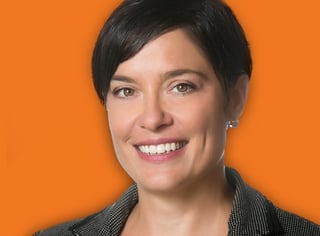 RICHMOND, VA – February 7, 2017 -- Fractional Chief Marketing Officer Dawn Werry has been promoted to Partner at Chief Outsiders. Werry, based in Virginia, is part of the Southeast group of Chief Outsiders, one of the nation's leading Executive-as-a-Service firms.
Since joining Chief Outsiders in 2015, Dawn has advised, or been part of the management team, for several B2B companies aspiring to grow or reposition their products or services in an increasingly competitive marketplace. She has helped these businesses swell revenues and ROI by repositioning the business, selecting high-growth markets to target, reconfiguring the product portfolio, and increasing market presence and thought leadership.
Werry joined the Chief Outsiders team after spending nearly 25 years leading marketing teams at companies such as Brink's, DuPont and Milliken. Her broad industry experience spans diversified manufacturing, engineering, textiles, chemicals, banking services, advertising agencies, and distribution. Some of her specialties include product marketing, market insights, brand value and experience, and acquisitions.
By embedding with the senior leadership, Chief Outsiders can very quickly uncover fresh insights, clarify unique selling propositions, and create product roadmap strategies that can drive permanent and sustainable growth. It is this aspect of the fractional CMO relationship that veteran marketers like Werry find most gratifying.
"The most rewarding part of being a Chief Outsider is watching companies with a great vision realize their full market potential," says Werry. "We bring a fresh perspective and insights that help them to reshape their strategies. That often provides the momentum needed to elevate their businesses to the next level."
Tom McCrary, Managing Partner of Chief Outsiders Southeast region, adds: "Dawn has a very focused approach that allows her quickly get to the heart of a business and build a path to achieve their goals. She is a great asset for any business seeking growth, and I am excited to welcome her as a partner in the firm."
About Chief Outsiders
Chief Outsiders, LLC is a nationwide "Executives-as-a-Service" firm, with more than 40 part-time, or fractional, Chief Marketing Officers (CMOs) engaged from coast-to-coast. Unlike other strategic marketing and management consulting firms, each CMO has held the position of VP Marketing or higher at one or more operating companies. Chief Outsiders have served on the executive team of over 300 client companies to drive growth strategy and execution plans for a fraction of the cost of a full time executive.
Because of its market-based growth plans, quality of leadership, and experienced team, Chief Outsiders was listed by Inc Magazine as one of the 1,000 fastest growing privately held companies in the US (in the top 25 in Houston), and was recognized in the Houston Business Journal's Fast 100. Chief Outsiders' CEO Art Saxby and Principal Pete Hayes are the co-authors of "The Growth Gears: Using a Market-Based Framework to Drive Business Success," an Amazon #1 best-seller for business owners and CEOs. For additional information about the companies who trust Chief Outsiders as their premier source for business growth acceleration, click here.
CONTACT: Sterling Wilkinson, SWilkinson@ChiefOutsiders.com